Continuous and automatic, no scans needed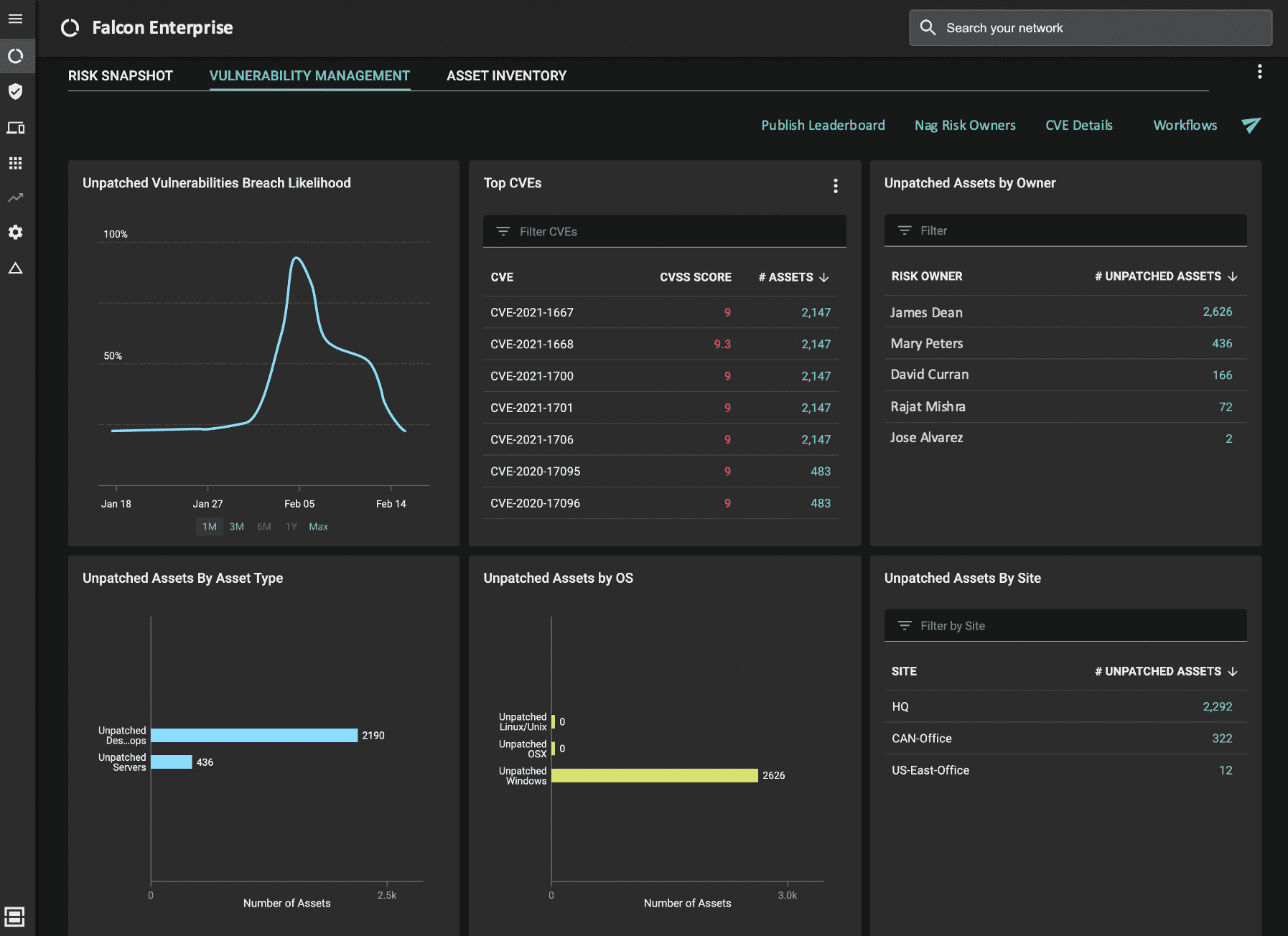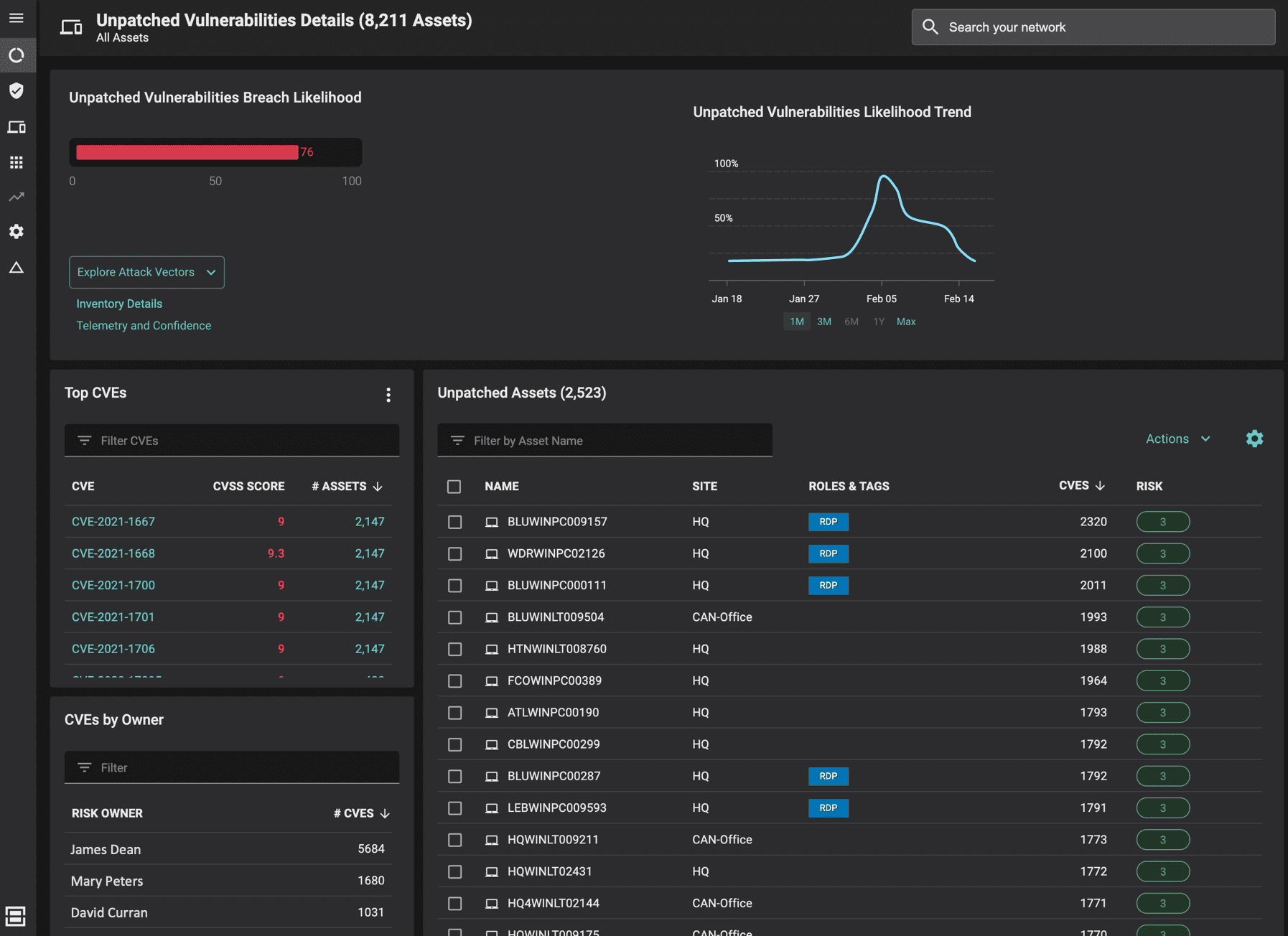 See your vulnerabilities across your attack surface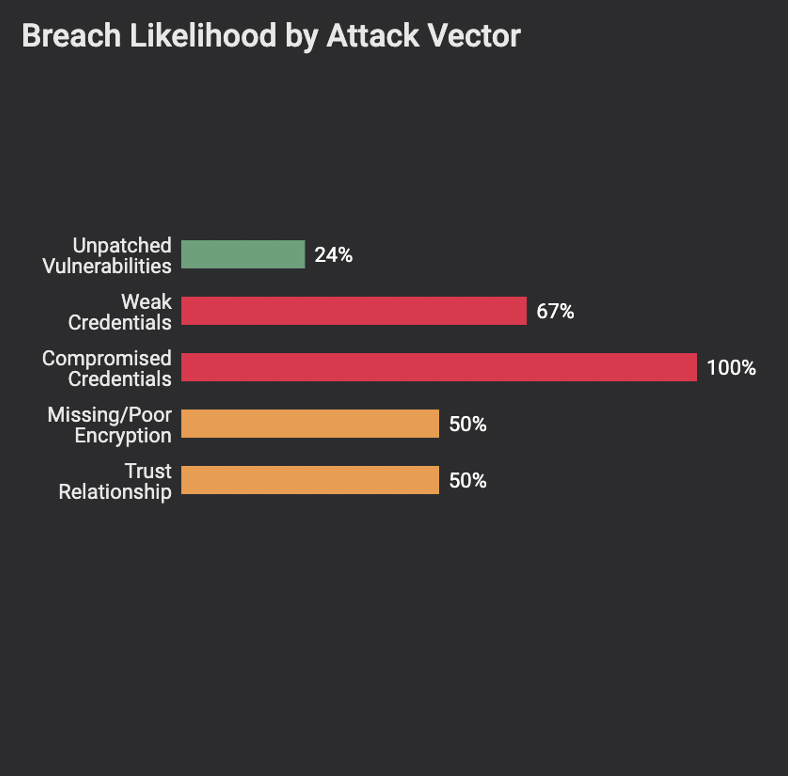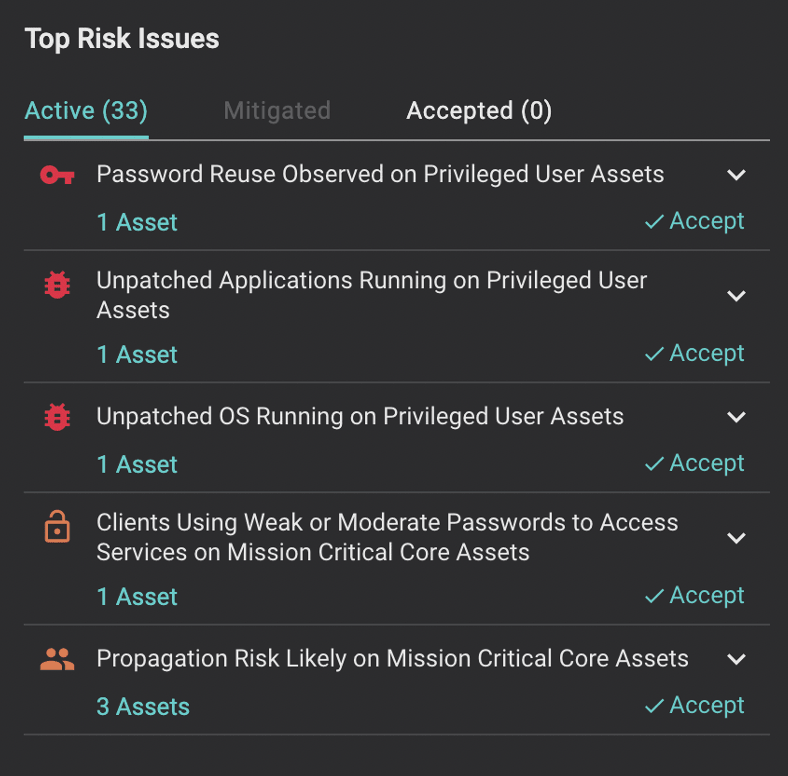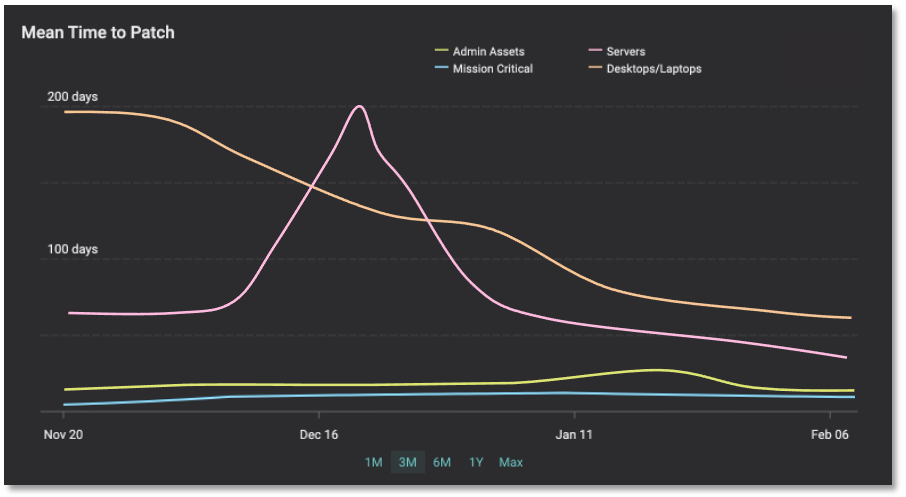 Align with your business
Define remediation groups for asset classes and business workloads, and assign to risk owners
Scorecard owners and drive improvement on key metrics such as mean-time-to-patch and risk

Five-pronged risk calculation
Vulnerabilities are prioritized by risk, incorporating both security context and business context.
Accurate prioritization helps you avoid unnecessary work on fixing security issues that do not matter and focus instead on risk items which are likely to have a bigger business impact.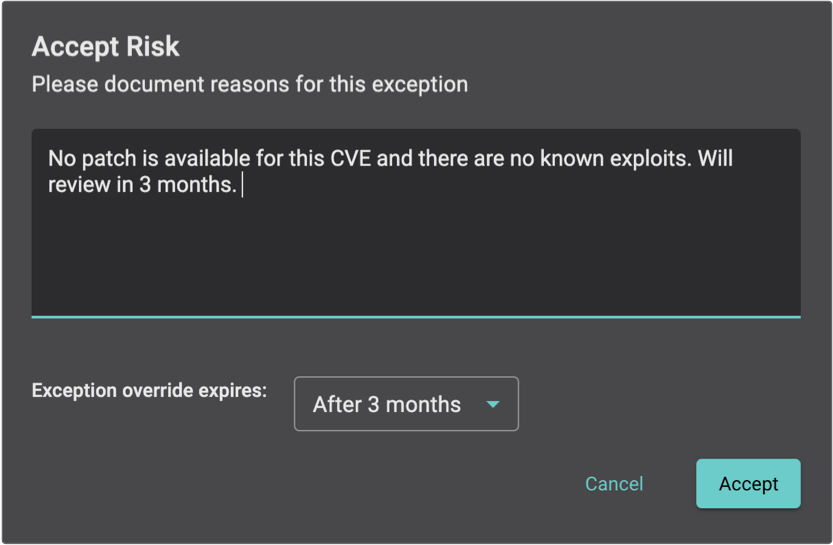 Systematic exception handling
You can deal with exceptions in a systematic fashion, and incorporate this seamlessly into risk calculations and prioritization
You can document and track reasons for risk exceptions and revisit and review periodically
Highly automated end-to-end vulnerability management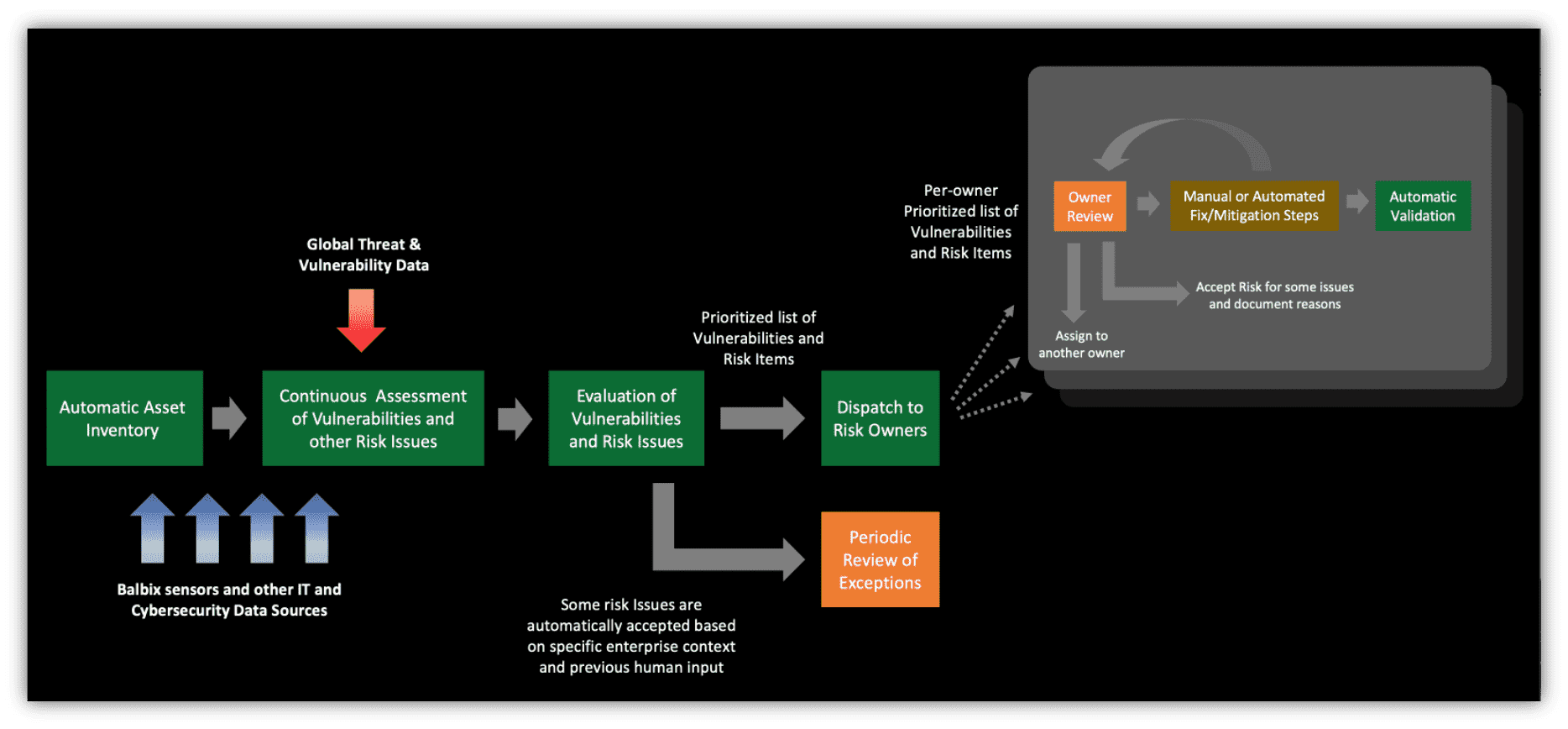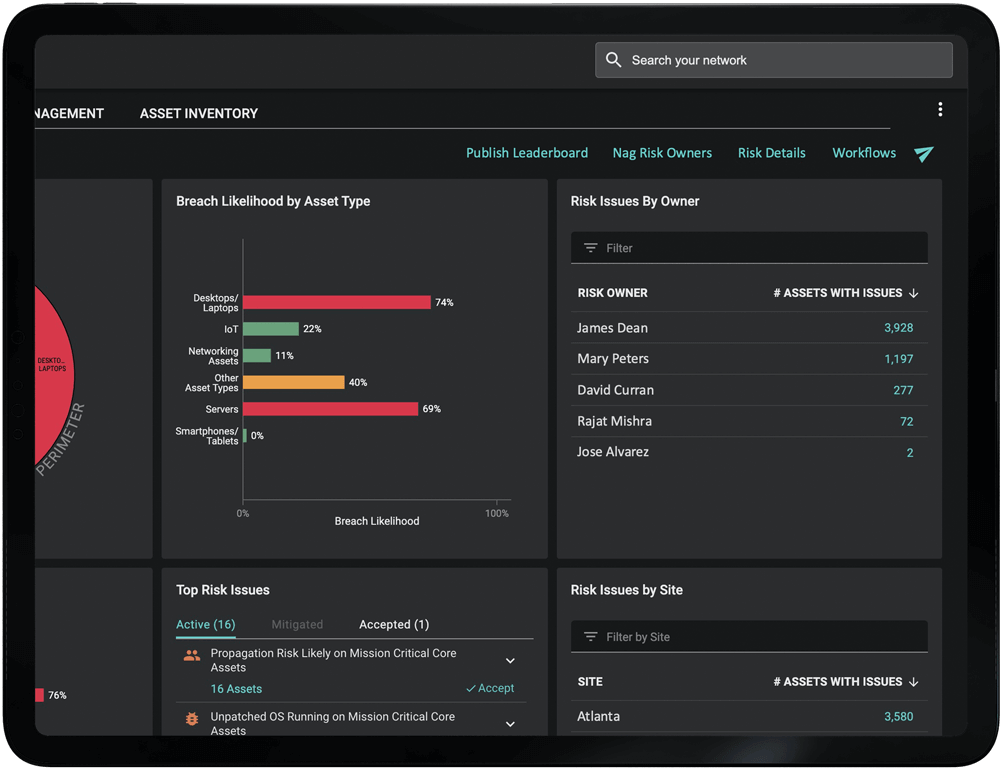 Gamification and reporting
Use leaderboards, alerts and nags to drive risk owners to do their part in vulnerability and risk management.
Generate board-ready reports to show risk reduction progress and the value that your security program is driving for the business.
"By providing contextual prioritization for security risks, threats, and exposures, Balbix enables us to focus our remediation efforts on the greatest risks in our environment and track improvements to our overall security posture over time. Balbix empowers us to see the forest for the trees."