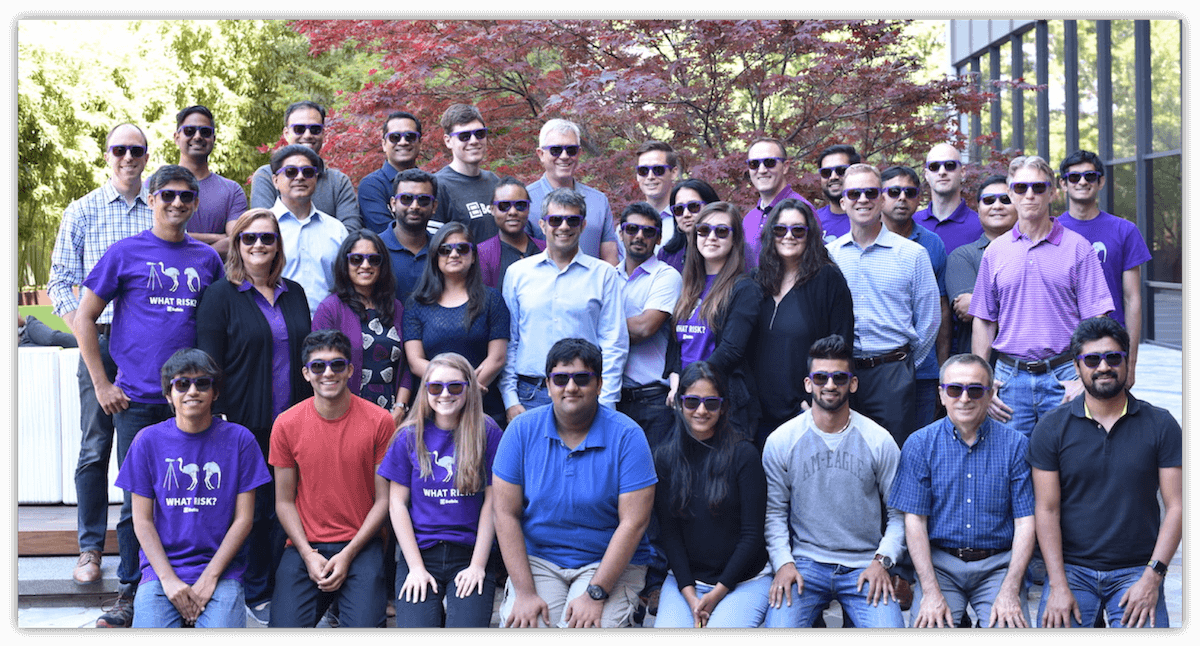 We have some fantastic news to share today — we've raised $20 million in our Series B round! Singtel Innov8, the corporate venture fund of the Singtel Group led the round, joined by John Chambers, the former CEO and Executive Chairman of Cisco, Mubadala Ventures, the venture arm of Abu Dhabi's $127 billion sovereign fund Mubadala Investment Company, our Series A investor Mayfield, as well as industry luminaries Pankaj Patel, Gary Gauba, and BV Jagadeesh.
We're welcoming Innov8's Jeff Karras, Pankaj Patel and Gary Gauba to the Balbix Board of Directors. John Chambers will be guiding us as a strategic advisor, and I am thrilled and grateful for his mentorship.  
This is an important and strategic milestone for our team, and we'd love to tell you why we raised this round, what we plan to do with the money, and what it means for you. But first, let's take a moment to explain why Balbix exists.
Cybersecurity is hard because organizations have a massive and rapidly growing attack surface. There is a myriad of ways by which our networks can be breached. Many organizations lack visibility into the security state of the enterprise network, applicable vulnerabilities and threats, effectiveness of security controls and have a poor understanding of their breach risk. Consequentially, the right decisions don't get made, and the correct actions don't get prioritized, leaving them wide open to attack and compromise.
The Equifax breach and wannacry are excellent examples of this. Leading indicators of vulnerabilities exploited by attackers in these attacks were drowning in a sea of unprioritized security data, and not acted upon. For a medium sized enterprise, there are over a hundred million time-varying state variables that determine its breach risk. For larger organizations this number is ten billion or more. Our systems are simply not able to scale with the size and complexity of the enterprise attack surface and deliver the right information to stakeholders.
This is exactly what we do! Balbix BreachControl™ (now called Balbix Security Cloud) uses deep learning and other advanced ML algorithms to continuously analyze your attack surface and business context to produce relevant insights. Balbix is able to predict where and how breaches are most likely to happen and provides actionable prescriptions to improve security posture, avoid breaches and improve cyber-resilience.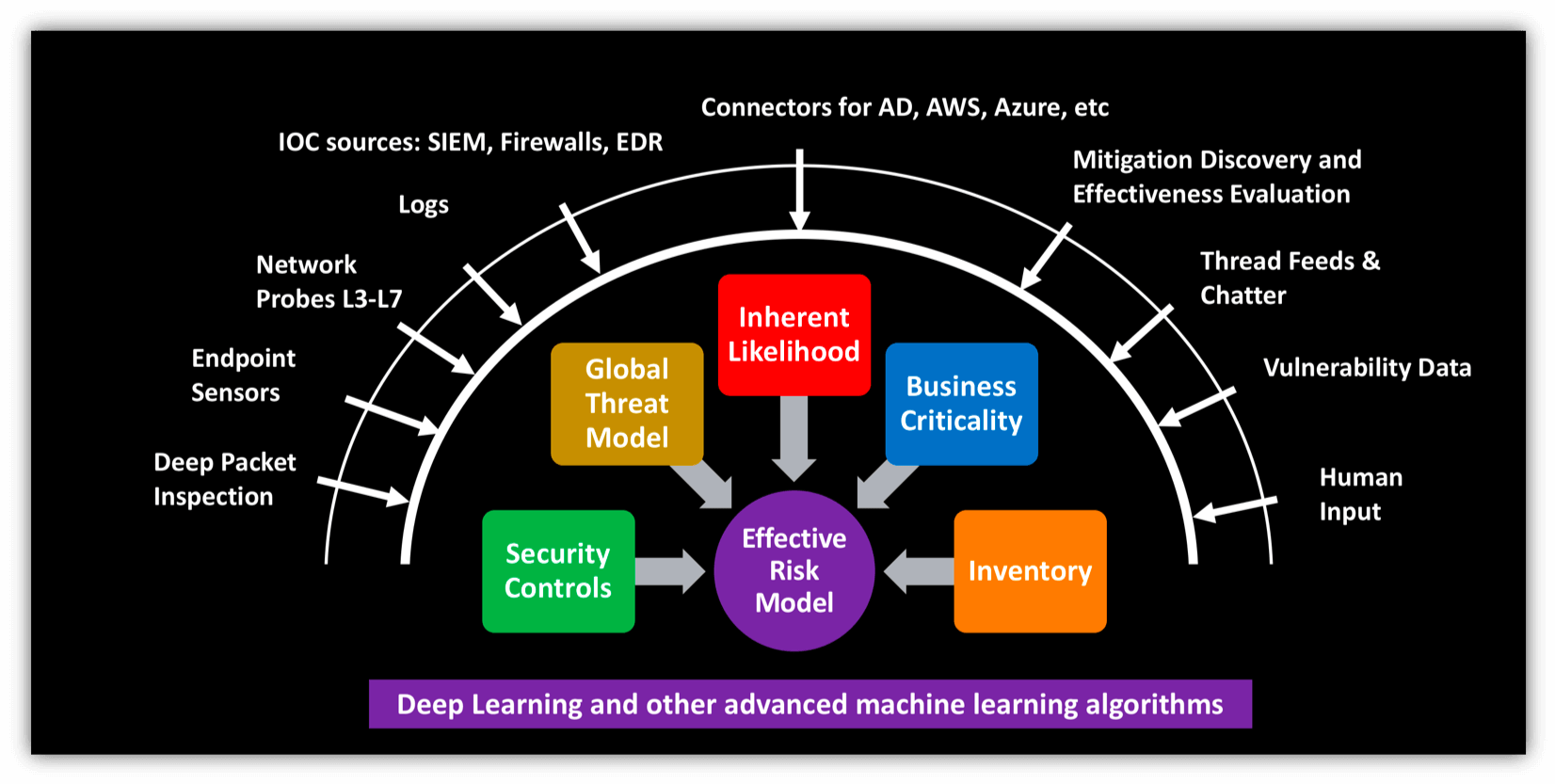 Balbix focuses on three broad technical capabilities:
Gathering of security related information about the enterprise, inside-out and outside-in at massive scale. This includes network traffic, endpoint state, configuration, standard and proprietary event sources, and threat data. 
Real-time analysis of this security information, for breach risk and cyber-resilience, taking into account business criticality.
Visualization and consumption of this analyzed output, using natural language search, rich clickable heatmaps, insights and prescriptions prioritized by risk, plus integrations and APIs for various enterprise workflows.
Balbix can be used by organizations to systematically prevent security incidents before attacks happen, and thus avoid breaches.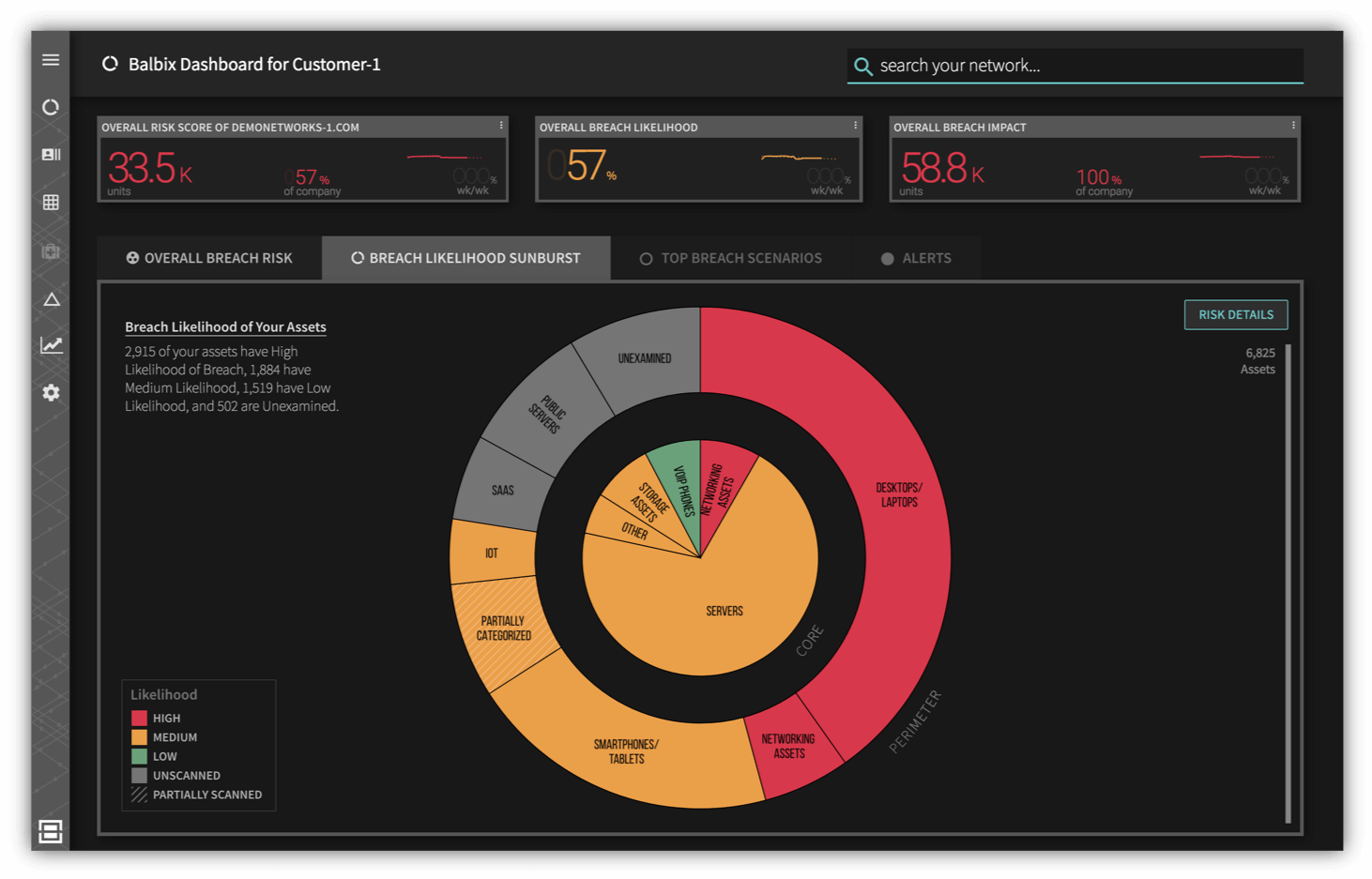 Looking Back…
Since we came out of stealth in June 2017, we've been working hard to improve our product, scale our team, and get the word out about Balbix. We have several large customers using Balbix enterprise-wide, and we have created some fantastic outcomes for them. Some of these are publicly available case studies, something somewhat rare for a security company of our age. To our early customers, we salute and thank you for your vision and support!
In the last twelve months, we launched a lot of platform features— more observations to feed into our analysis engine, better ML algorithms, simulation capabilities for calculating pro-forma ROI of security projects, ingestion of SIEM and firewall logs, and integration with SOC automation frameworks.
What's most interesting is that these efforts all lead back to one theme: our mission to help make the enterprise security practice more proactive and prioritized by business impact. We want to get to a world where all cyber-security projects and actions can be measured in terms of tangible risk reduction.
The Balbix team grew, too. In fall 2017, we were a team of 24 at our Silicon Valley headquarters. Since then, we have grown to 40 strong, and will continue to scale up to deliver on our mission. Our team has put in an amazing amount of work and brains into getting us to this point. It is my absolute privilege and delight to work with my brilliant colleagues.   
While we do have a direct sales force, we are taking a partner-first approach to distribution. In the last twelve months, we have engaged, recruited and stuck partnerships with a number of the worlds' leading MSSPs and VARs. In April 2018, we announced our collaboration with Tech Mahindra to build out their Intelligent SOC (iSOC). In the next few months, we will unveil several more of our strategic partnerships designed to get Balbix deployed rapidly in various market segments.
Balbix's Next Chapter
With all this momentum and new funding, we're excited to continue on our mission of helping our customers get ahead of attacks and breaches. Our Series B funding will enable us to continue making Balbix better, bigger and stronger.
Here are our goals:
Build an even more capable Balbix: We'll continue to invest in making Balbix BreachControl (now called Balbix Security Cloud) exceptionally capable and comprehensive, understanding more varieties of systems and applications, configuration state, threats and aspects of your business. We'll be making our dashboards more relevant and our search even better. We'll also enhance our APIs and connectors to make it easier to build integrations from your current security and IT investments. We take our customers' and partners' input on the features that you want to see in Balbix very seriously — so please don't hold back those ideas.
Accelerate our business growth: We are expanding our sales and customer satisfaction organizations and striking global partnerships to serve customers.  We continue to be very focused on making Balbix deployments and management quick and seamless—time is of the essence and our customers want visibility overnight without a lot of hassle. If you work at a MSSP, integrator or VAR and are looking to bring cutting-edge cybersecurity innovation to your customers, please drop us a line.
Continue to grow the Balbix team:

To Engineers and Product Managers: we are aggressively pushing the envelope of what you can do with technology to help address what is easily the most important technology problem. The outcomes we produce for our customers are far more gratifying than working for yet another social media company.
To Sales People: If you want to bring a game-changing security product to your customers, and you are exceptional at your job, consider exploring an opportunity at Balbix.
We have much more work to do. An accurate measurement of risk is just a precursor to the "risk-aware" self-defending enterprise networks that we want to build. It's a long road ahead, and we're excited to dive into this next phase of growth with your support.
Onwards!