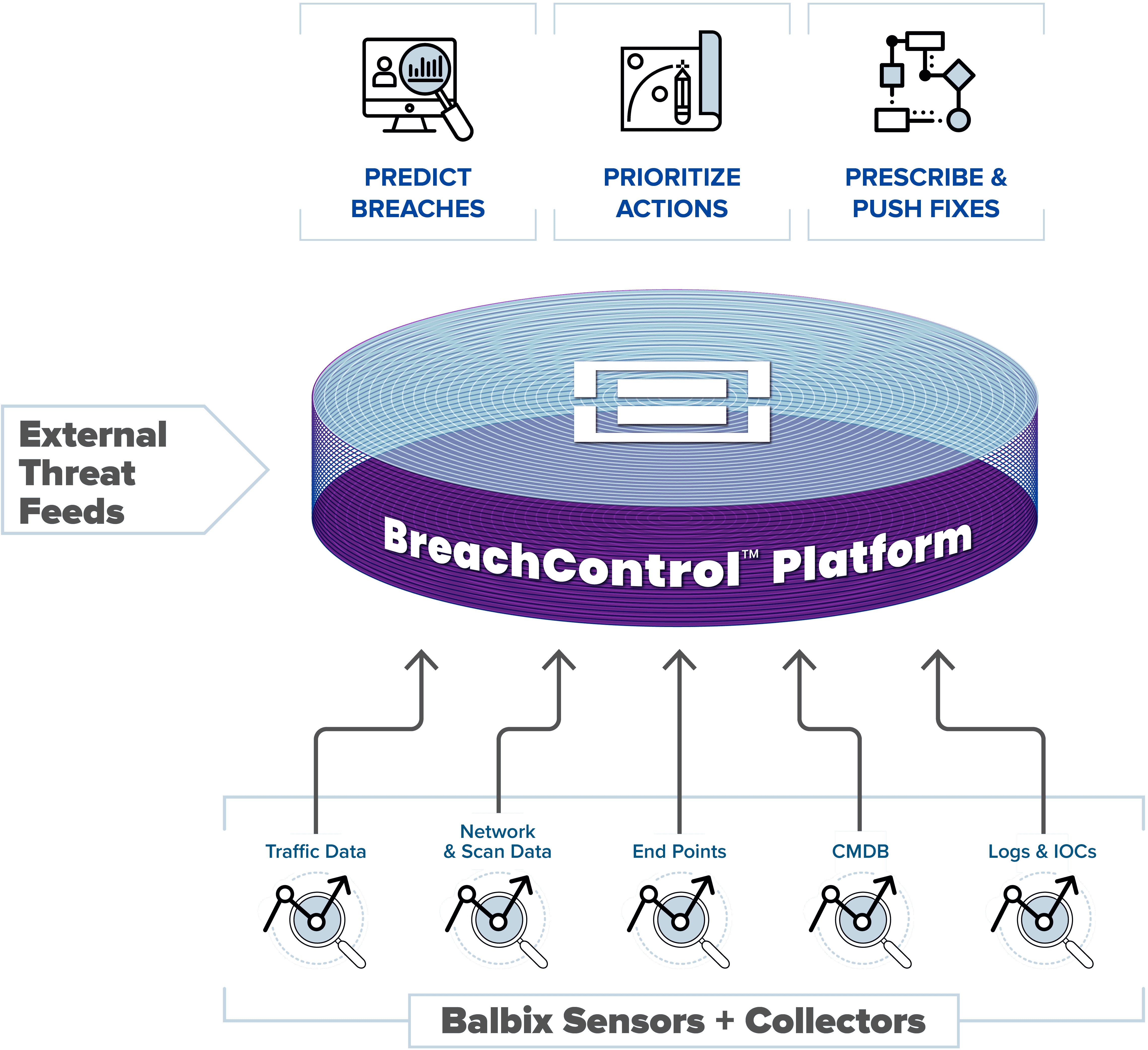 What is BreachControl?
The Balbix BreachControl™ platform helps your enterprise avoid breaches by providing continuous and real-time risk prediction, and proactive control of breaches through a prioritized list of mitigation actions and pushed set of prescriptive fixes.
View Product Sheet
How It Works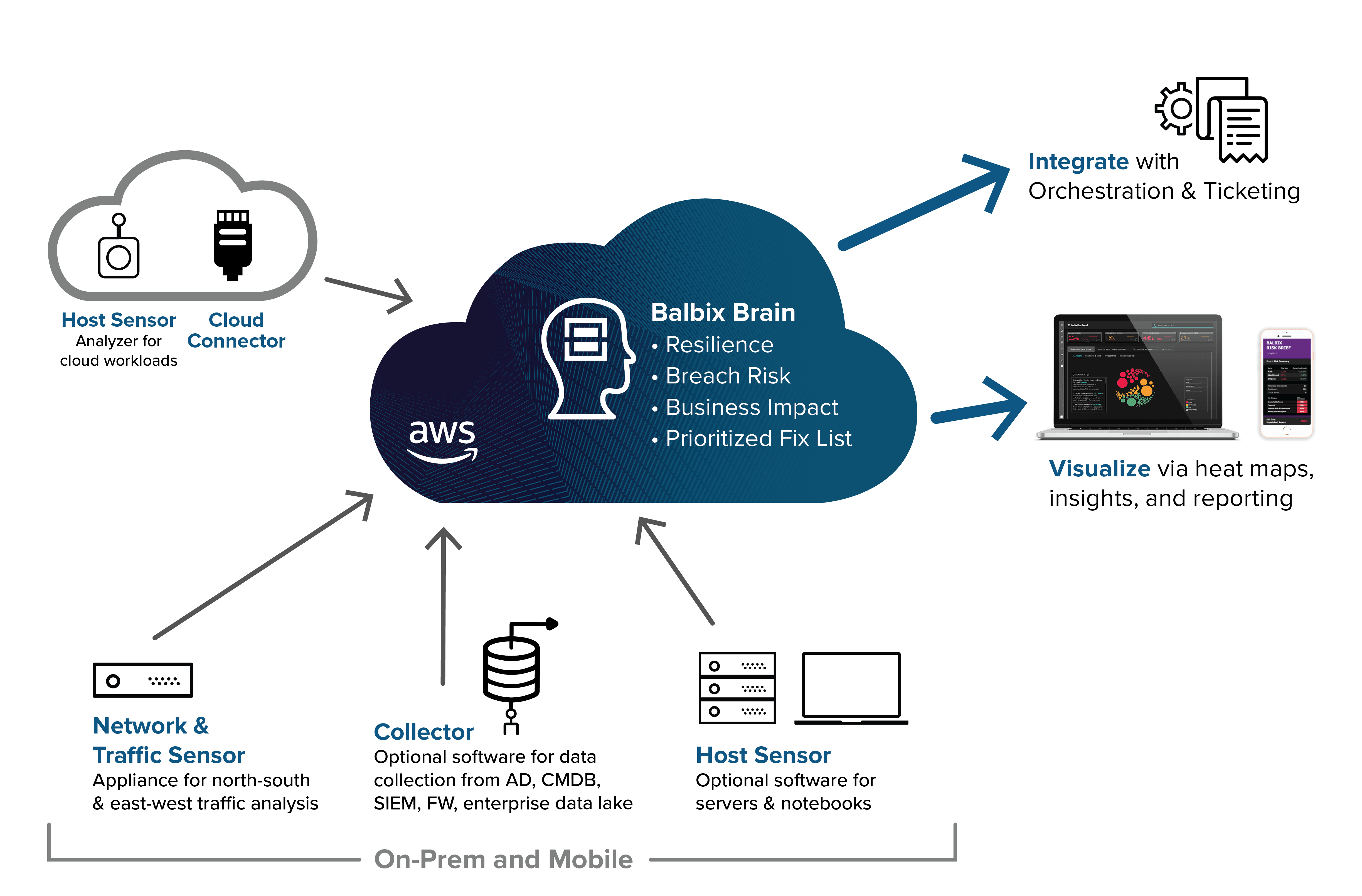 Comprehensive Risk Analysis for the Enterprise
Sensors (Network Analyzers, Traffic Analyzers, and Host Analyzers) deployed across your entire network — on-prem and in-cloud — automatically and continuously discover and monitor all devices, apps, and users across hundreds of attack vectors. Leveraging this data, the Balbix Brain runs in the cloud and leverages advanced artificial intelligence and self-learning to calculate risk for every network entity.
Avoiding Breaches with Risk-Based Vulnerability Management
Step 1: Predict Breaches
BreachControl comprehensively assesses the breach risk for each of your IT assets across all attack vectors. It ingests data from internal sources such as your network, traffic, scan data and cloud logs, as well as external sources like global threat feeds, to create an enterprise-wide heatmap of predicted breaches and their resulting risk.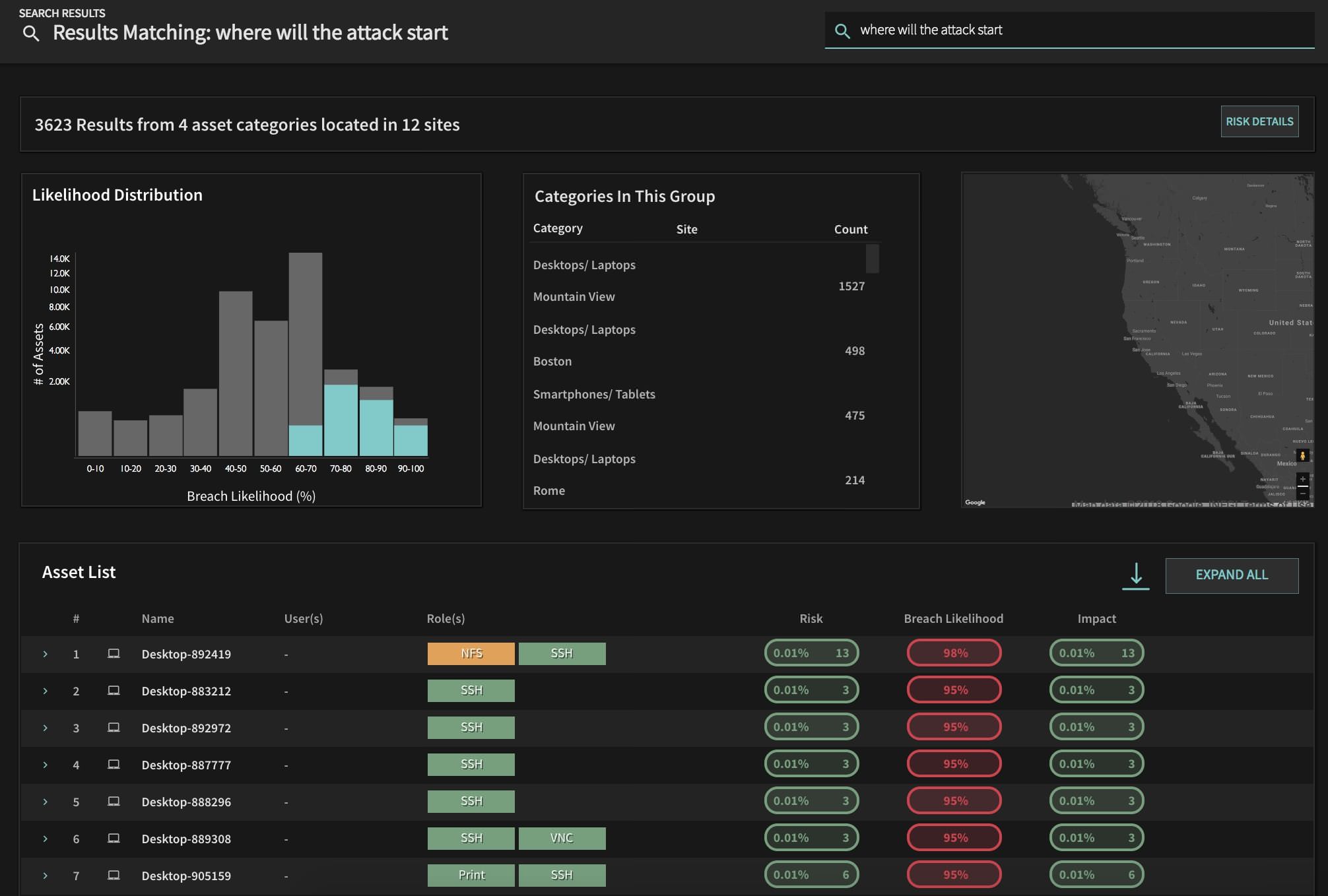 Step 2: Prioritize Actions
BreachControl's AI-based analysis of breaches and their risk produces a list of actions you need to take to proactively mitigate the issues. These actions are prioritized based on business risk and calculated based on the impact and likelihood of each potential breach.
Step 3: Prescribe & Push Fixes
BreachControl provides a prescriptive fix for each recommended mitigation action and integrates with your enterprise security workflows to orchestrate the ticket push automatically.