100x better visibility into your cybersecurity posture than traditional methods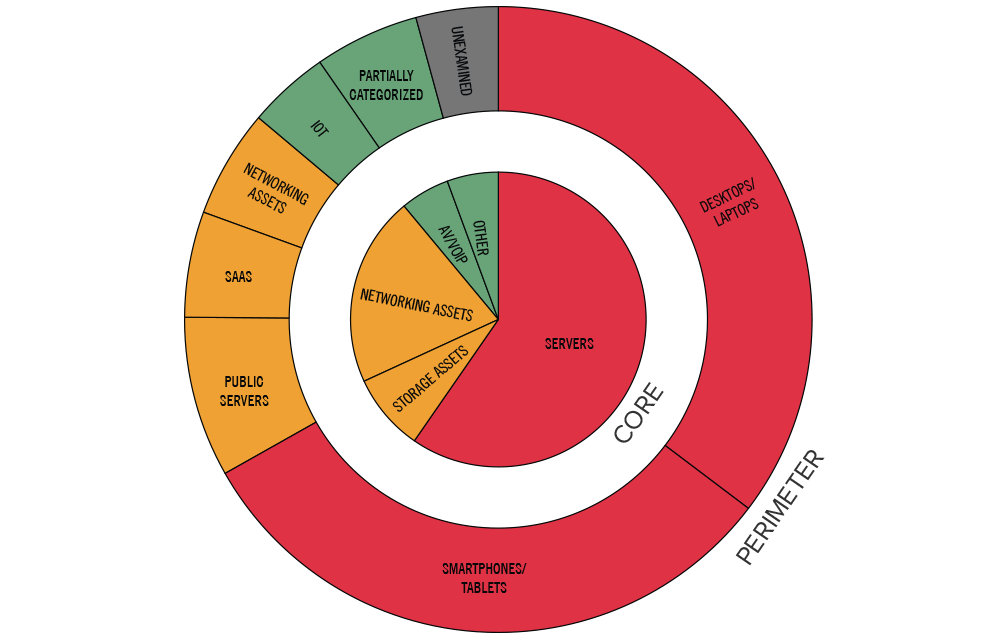 All types of assets
The most important building block of any security visibility program is an accurate inventory of what you are defending. Unfortunately, it is quite hard to keep track of the various devices, applications, and services used by enterprise users. As a result, it is difficult to correctly target vulnerability scans and risk assessments. It is particularly problematic to cover non-traditional assets such as bring-your-own devices, IoT, mobile assets, and cloud services.
Balbix automatically and continuously discovers and categorizes your assets and provides you with a real-time asset inventory. After deploying Balbix for the first time, Fortune 1000 customers typically discover between 15% and 35% more assets than they think they have.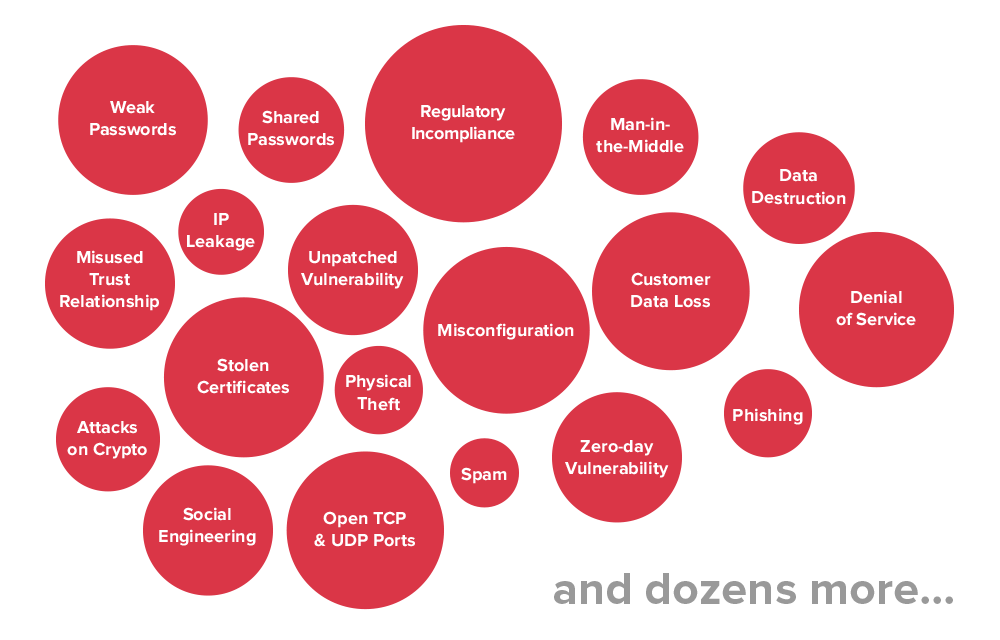 All types of vulnerabilities
Breaches in the last 5 years have shown that attackers use multiple attack vectors to compromise an enterprise. Legacy vulnerability scanners cover unpatched software, but you need visibility for all sorts of security issues.
Balbix analyzes each asset against 100+ attack vectors. For us the word "vulnerability" means something closer to the English definition of "vulnerability", and not just a CVE. This includes other risk issues like password reuse, easily phishable users, encryption issues, misconfiguration, trust-relationships, and malicious insiders. With Balbix, you should expect to gain insights into 4x more real vulnerabilities in your extended network beyond unpatched software.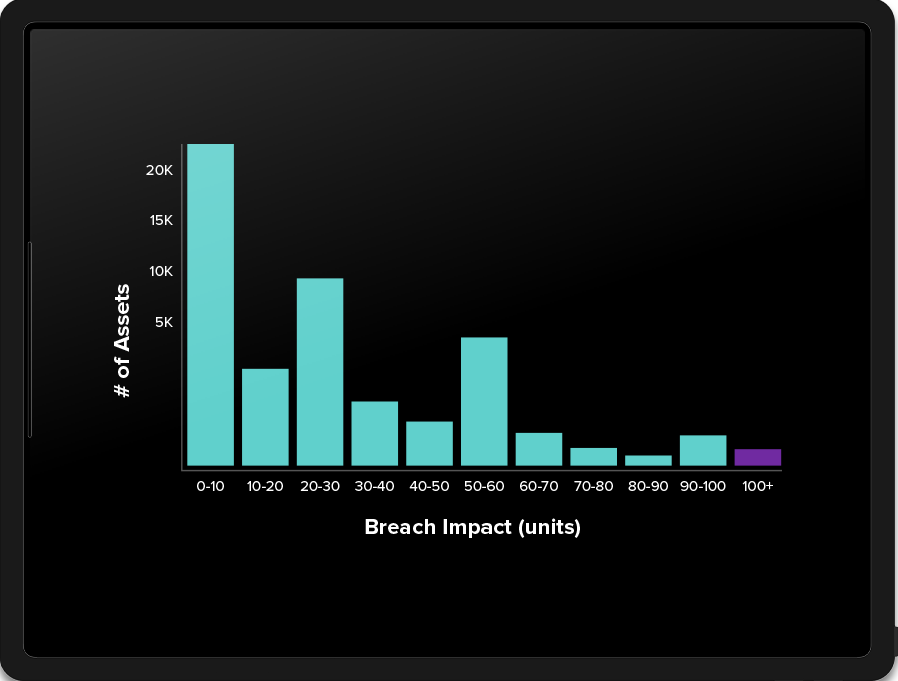 Cybersecurity visibility into business criticality of assets
Not everything in your network is equally important. Traditional methods either completely ignore or grossly simplify the role of asset criticality in cybersecurity visibility.
Balbix predicts business criticality for each asset based on an analysis of usage and network traffic. The Balbix user sees a partial rank-order of all assets in the network including infrastructure assets that the various business systems rely on. This information can then be further enhanced via input from risk owners. Balbix also supports business criticality attributes via search including queries like: "critical assets in Mountain View" and "most important web servers".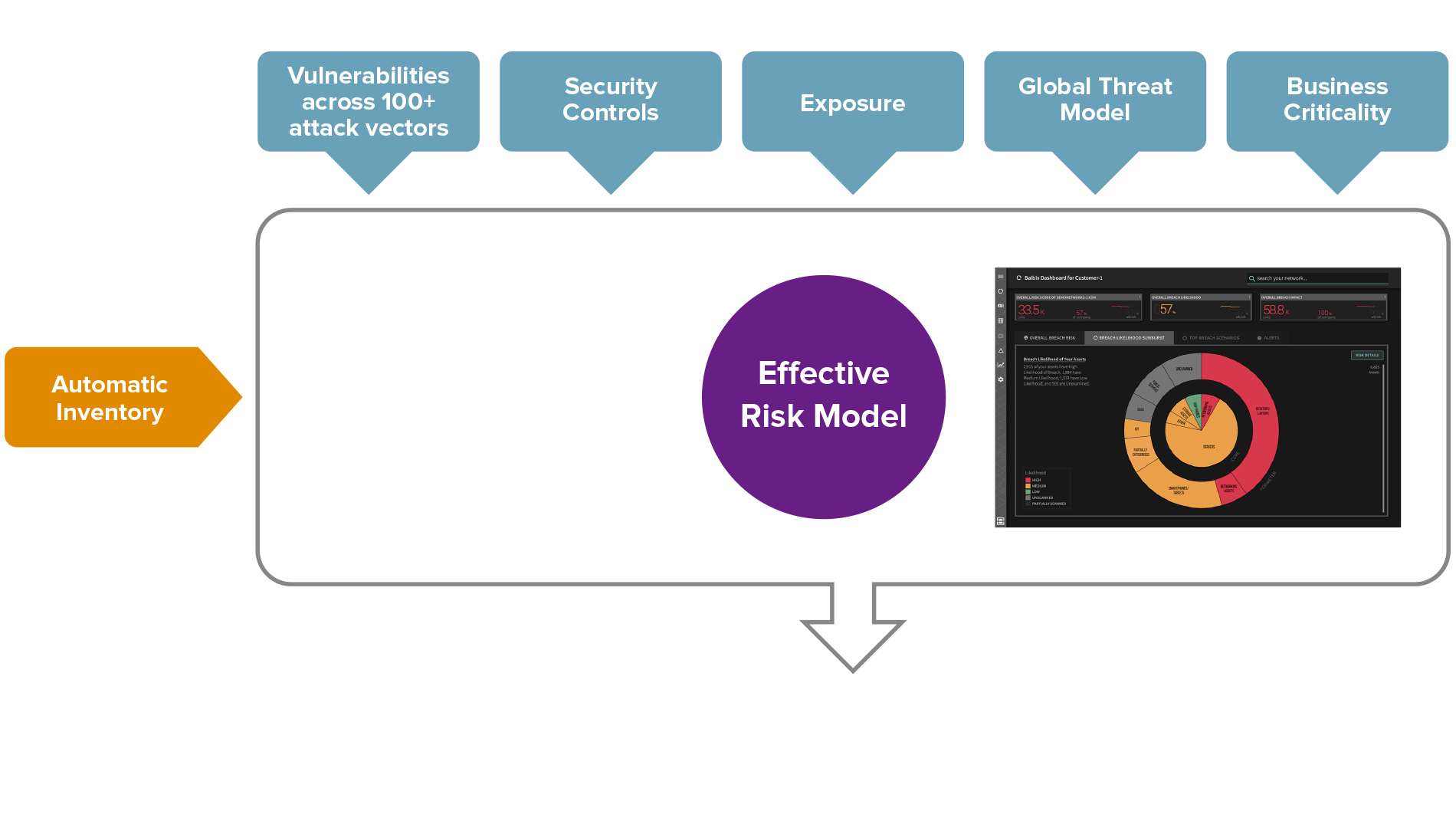 Risk-based: exposure, business criticality, mitigation, threats
Legacy visibility tools use primitive metrics to score cybersecurity posture. Their calculation is typically based on the CVE score and a simple business impact model (high, medium, low), and leads to priority inversion and much wasted effort.
Balbix's risk-based prioritization of vulnerabilities considers 5 factors— vulnerability severity, threat level, business criticality, exposure, and the risk-negating effect of compensating controls. Balbix customers generally see a 5x reduction of ongoing cybersecurity issues that need urgent attention due to accurate prioritization.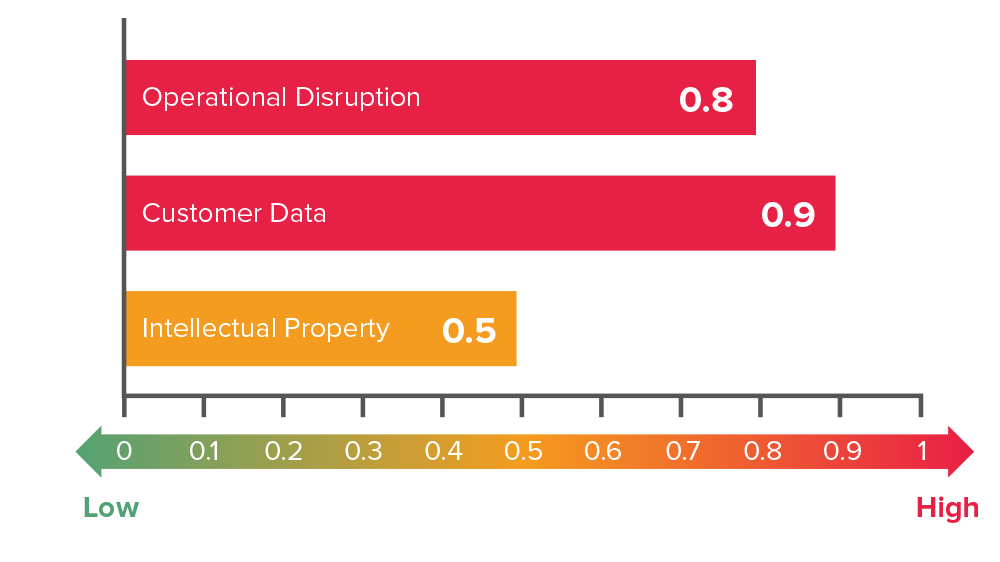 Map security visibility to business areas
Organizations have different top risk concerns based on the nature of their business. Legacy cybersecurity visibility treats all security issues the same way or uses opinions based on qualitative assumptions to map them to business areas.
Balbix lets you to define risk areas appropriate for your business using natural language search, and then maps your vulnerabilities to these areas. For example, one such risk area can be "intellectual property", and Balbix will let you analyze, prioritize, and remediate vulnerable assets that contain intellectual property. You can also report on "risk to intellectual property" in a quantified manner to your board of directors and other stakeholders.