An accurate and up-to-date inventory of your organization's assets is the first step towards comprehensive visibility into your risk posture.
Balbix BreachControl
™
automatically and continuously discovers all devices, apps, and users present in your environment and analyzes each across 200+ attack vectors to identify those assets that are most likely to be compromised or are the easiest to attack.
BreachControl offers:
Discovery of all types of assets including managed and unmanaged (BYOD), devices, apps, users, IoT, mobile, on-premises, cloud, and partner assets
Automatic categorization by type of asset, role, and geo location including in-depth information like software and hardware details, status of ports, user accounts, roles, and services linked to that asset
Continuous, real-time, and automated risk assessment for all assets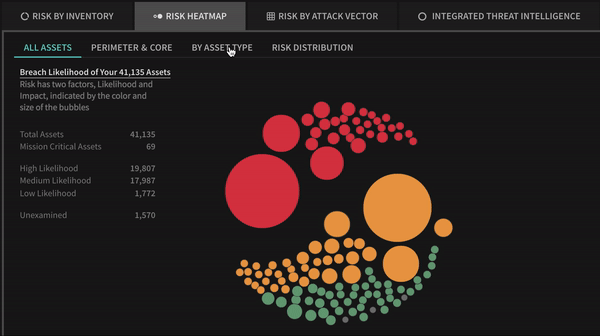 Key Benefits
Instant Asset Discovery
Rapidly see existing and newly added assets in your inventory through automatic discovery and continuous updates.
Increased Efficiency
Automated and searchable inventory data makes it easy to find and manage all IT assets and removes the need for manual tracking.
Optimized Productivity
Prioritized list of action items with prescriptive fixes for each of the vulnerable assets enable your team to be more productive.
Broad Asset Visibility
See your full range of IT assets including unmanaged and BYOD, often yielding 30% more inventory.