Comprehensive visibility into the cybersecurity posture of your non-traditional assets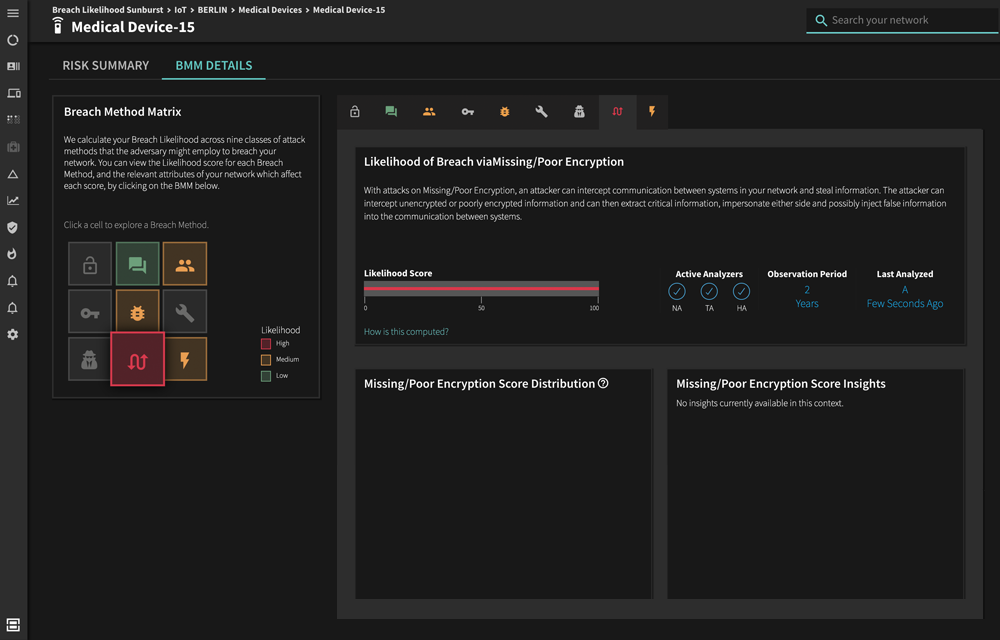 IoT and OT
While IoT and OT systems typically have narrower functionality and a smaller attack surface than traditional IT systems, they are generally problematic from a security operations perspective. These system often have proprietary interfaces which makes it difficult for cyber-defenders to understand if they are running vulnerable software or are misconfigured. Security patches are often not available, and even if they are, downtime is often not an option.
Balbix discovers, categorizes, and analyzes IoT and OT assets in your network for cyber-risk. Balbix also prescribes mitigations for these assets differently– focusing more on practical compensating controls than on patching.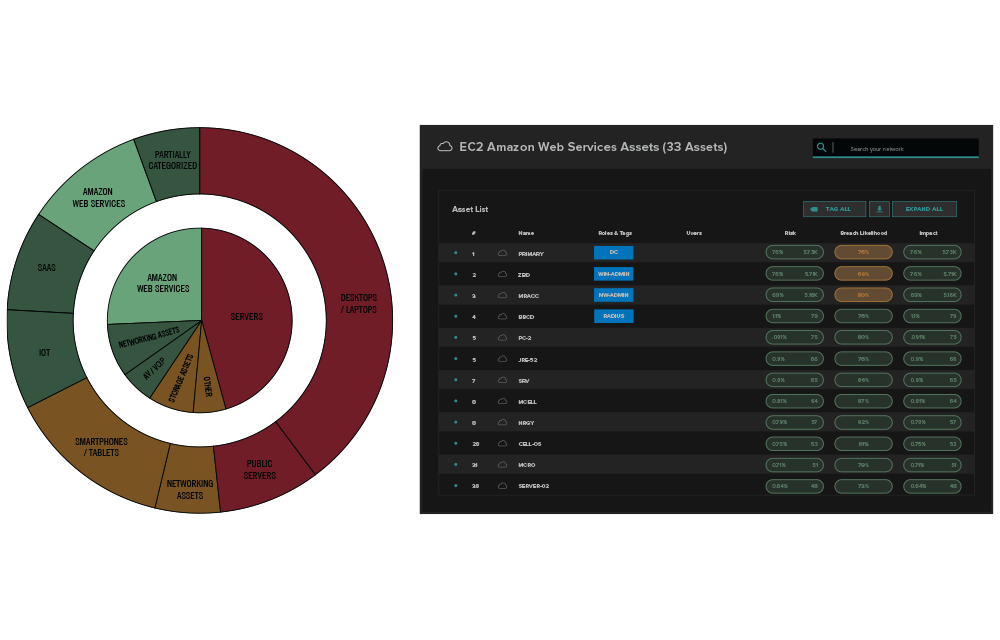 Cloud security
Traditional security tools don't work well for assets in AWS or Azure. As a result, the weakest link in your cybersecurity posture might be cloud assets that you don't even know exist, e.g., an S3 bucket with open access policy, or an unpatched EC2 instance.
Balbix is able to discover, observe and analyze all of your cloud assets, including resources available only via API. For each asset, Balbix will provide you with insights into how the asset is being used and by whom, plus an assessment of cybersecurity configuration and whether it presents cyber-risk to the organization.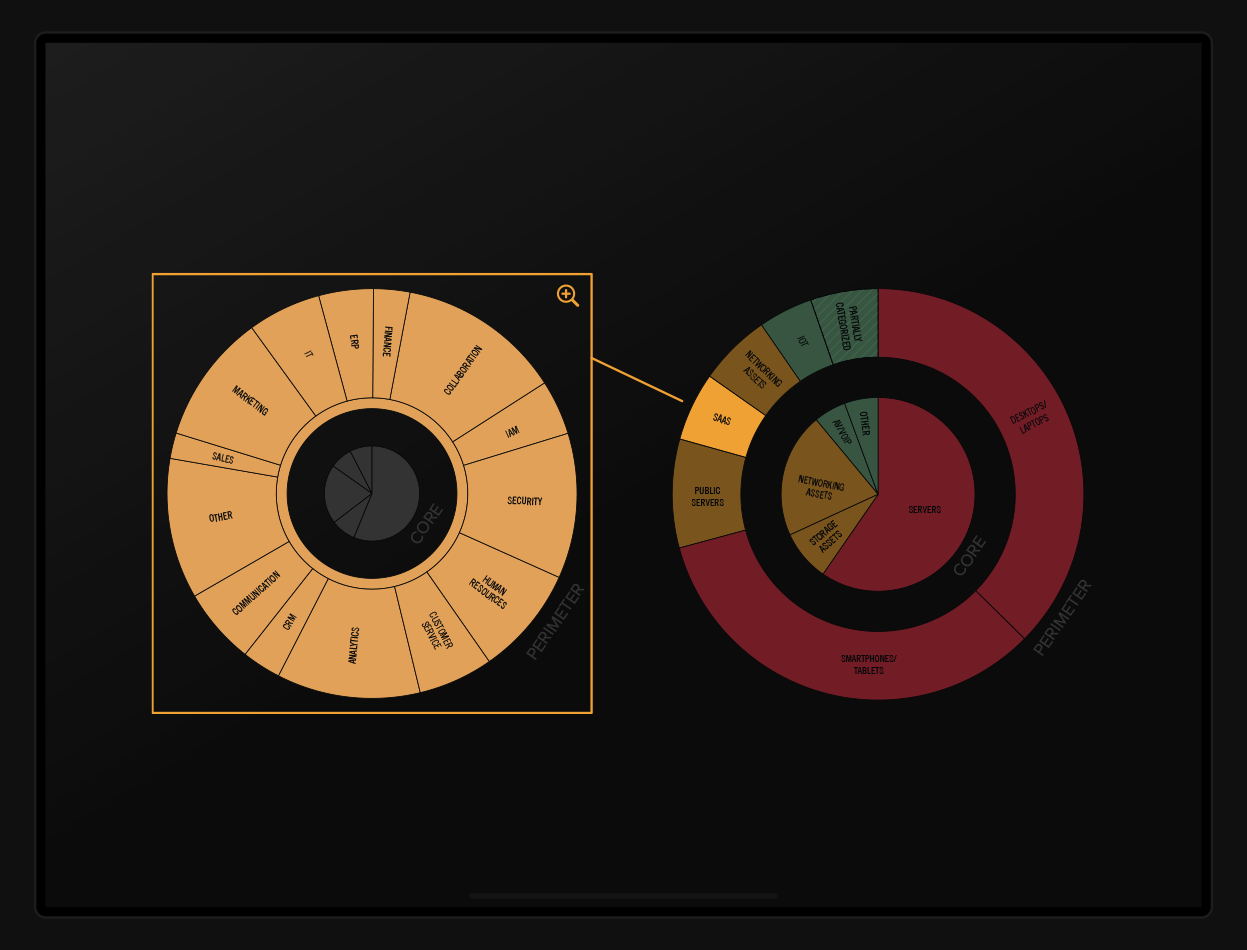 Visibility into SaaS
Organizations typically have tens or even hundreds of SaaS applications in use by employees, many of which are critical to your organization's business, e.g., www.office.com and the website of your company's bank. You want to know exactly which of these are sanctioned (or not) and which are critical. You are also wondering which of these 3rd party websites are processing or storing important pieces of your confidential information, and if they have an acceptable cybersecurity posture.
With Balbix, you are able to see which SaaS services are in use by your organization, and which groups of users are using what applications. You can also see key cybersecurity properties of these 3rd party sites.
Google-like search
With Balbix, you can get answers to questions about your IoT and OT assets, their security posture, or risk using natural language search.
For example, You can query your inventory using IT vocabulary, e.g., "security cameras in London", or "x-ray machines". Your queries can combine security and IT terms like "unpatched IoT in NYC". You can also search by CVE number, e.g.,"CVE-2017-0144". Higher level queries like "critical", "factory235 critical assets", and "risk to lab5" are also possible.