Simple and effective cybersecurity posture reporting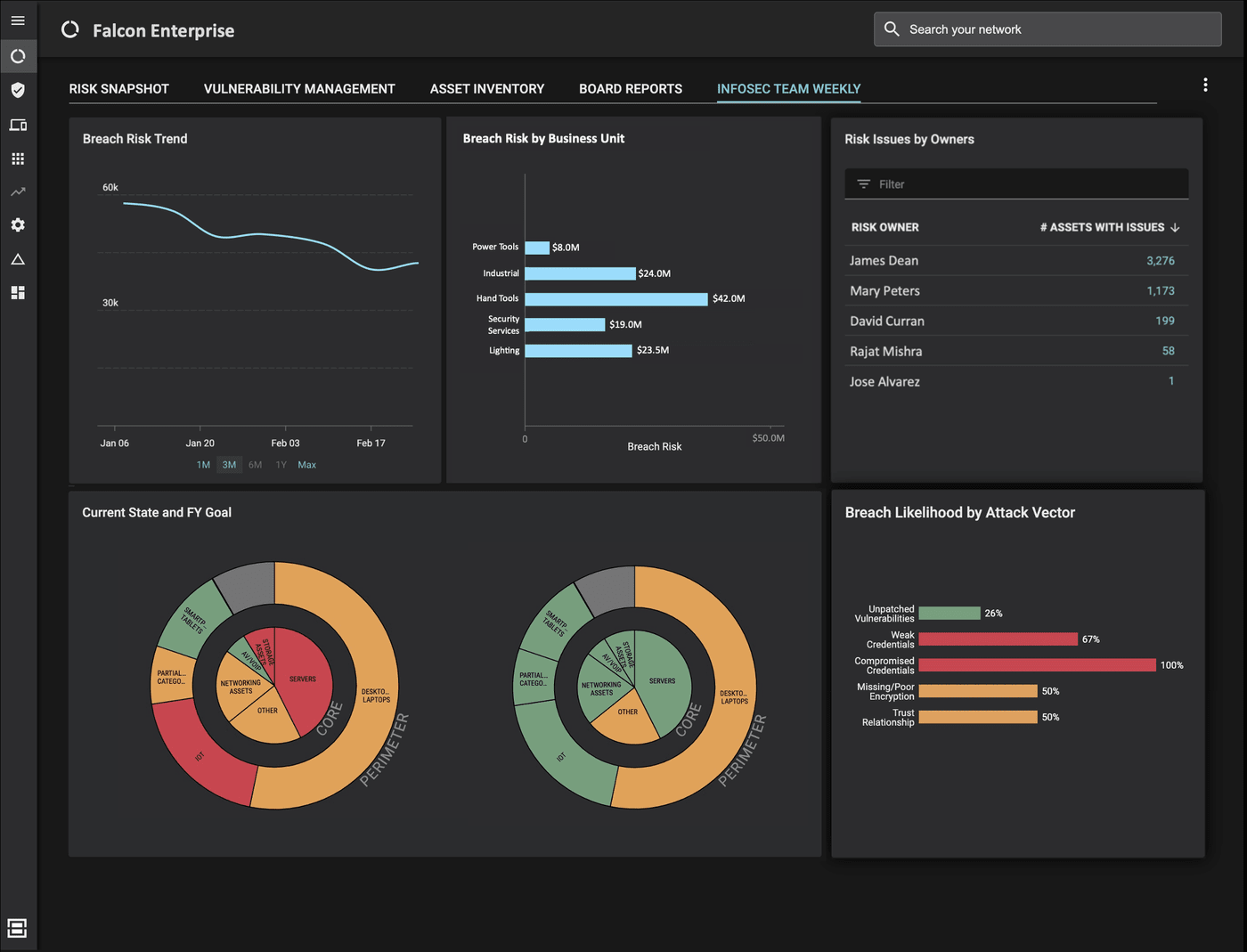 Show how your security program drives business value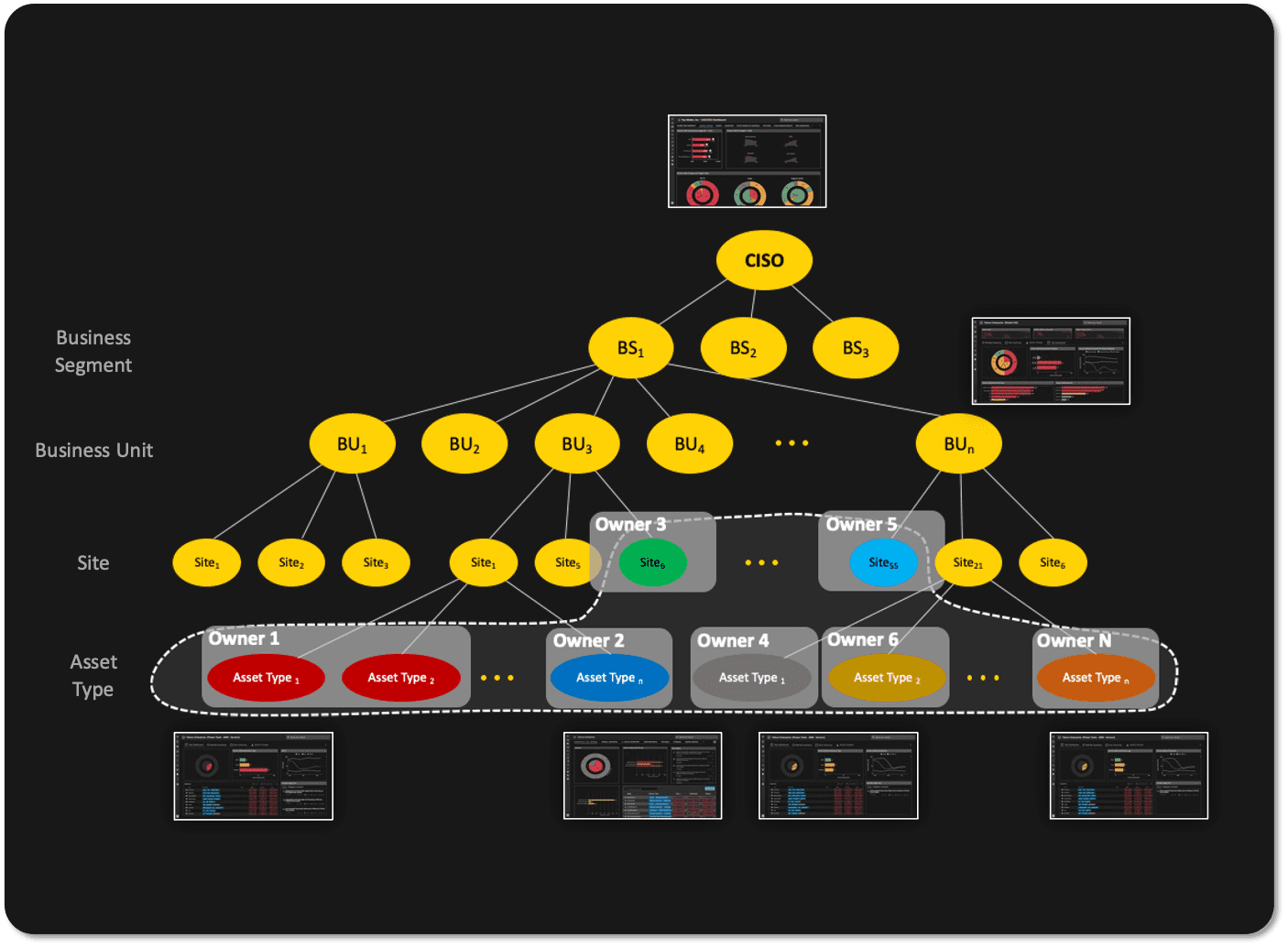 Manage risk ownership
Define and manage your risk ownership org chart
Provide actionable dashboards and reports to each risk owner with their security issues and risk
Compare and scorecard owners

Contextual, 5-Pronged Risk Calculation
With Balbix you can calculate your breach risk incorporating both security context and business context.
Accurate prioritization helps you avoid unnecessary work on fixing security issues that do not matter and focus instead on risk items which are likely to have a bigger business impact.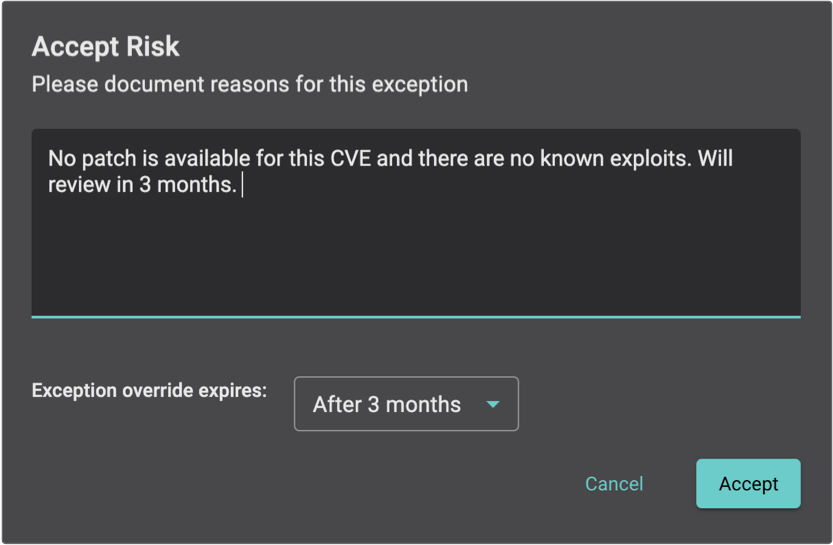 Systematic Exception Handling
You can deal with exceptions in a systematic fashion, and incorporate this seamlessly into risk calculations and prioritization.
Balbix helps you document and track reasons for risk exceptions and revisit and review periodically
Benchmark risk by Business Units and Type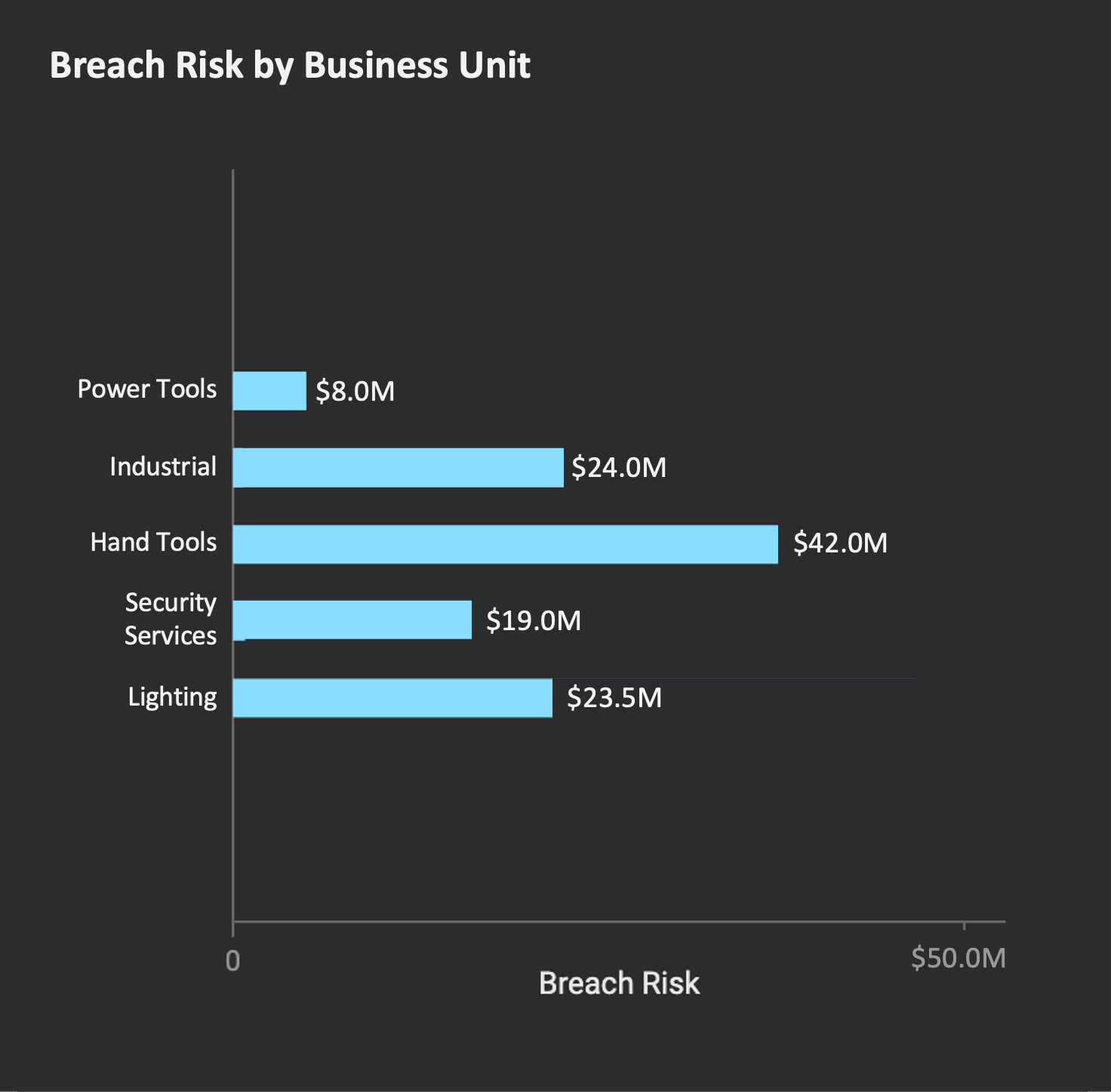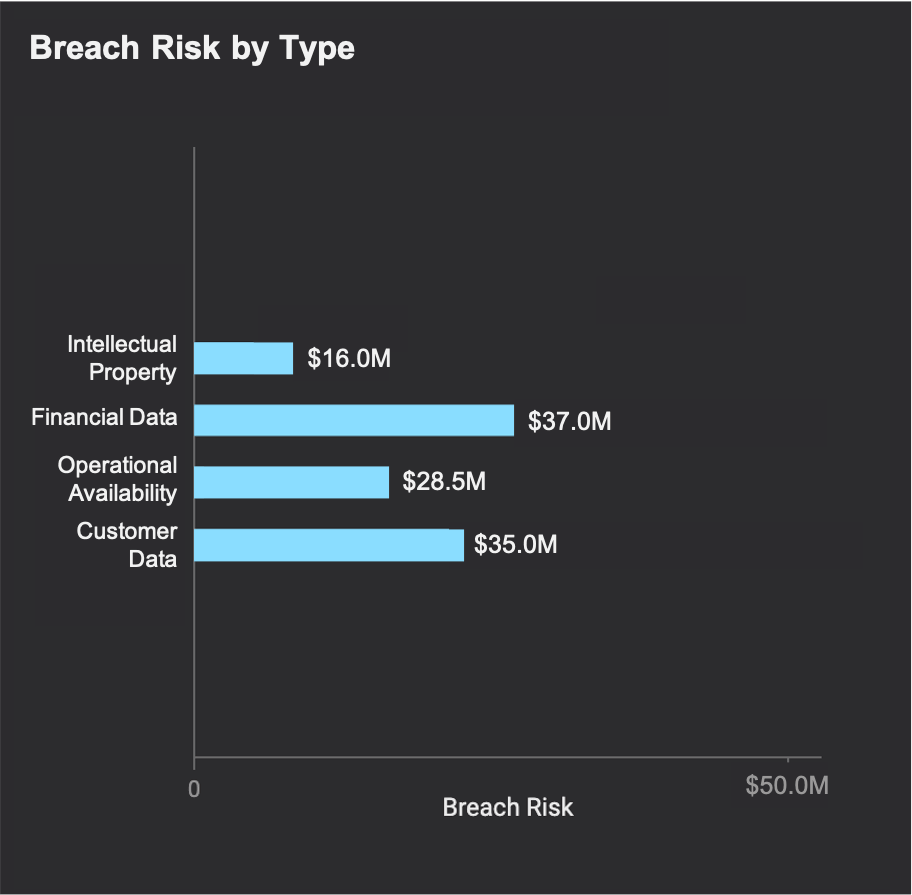 And map to risk owners, locations, attack vectors, IT groups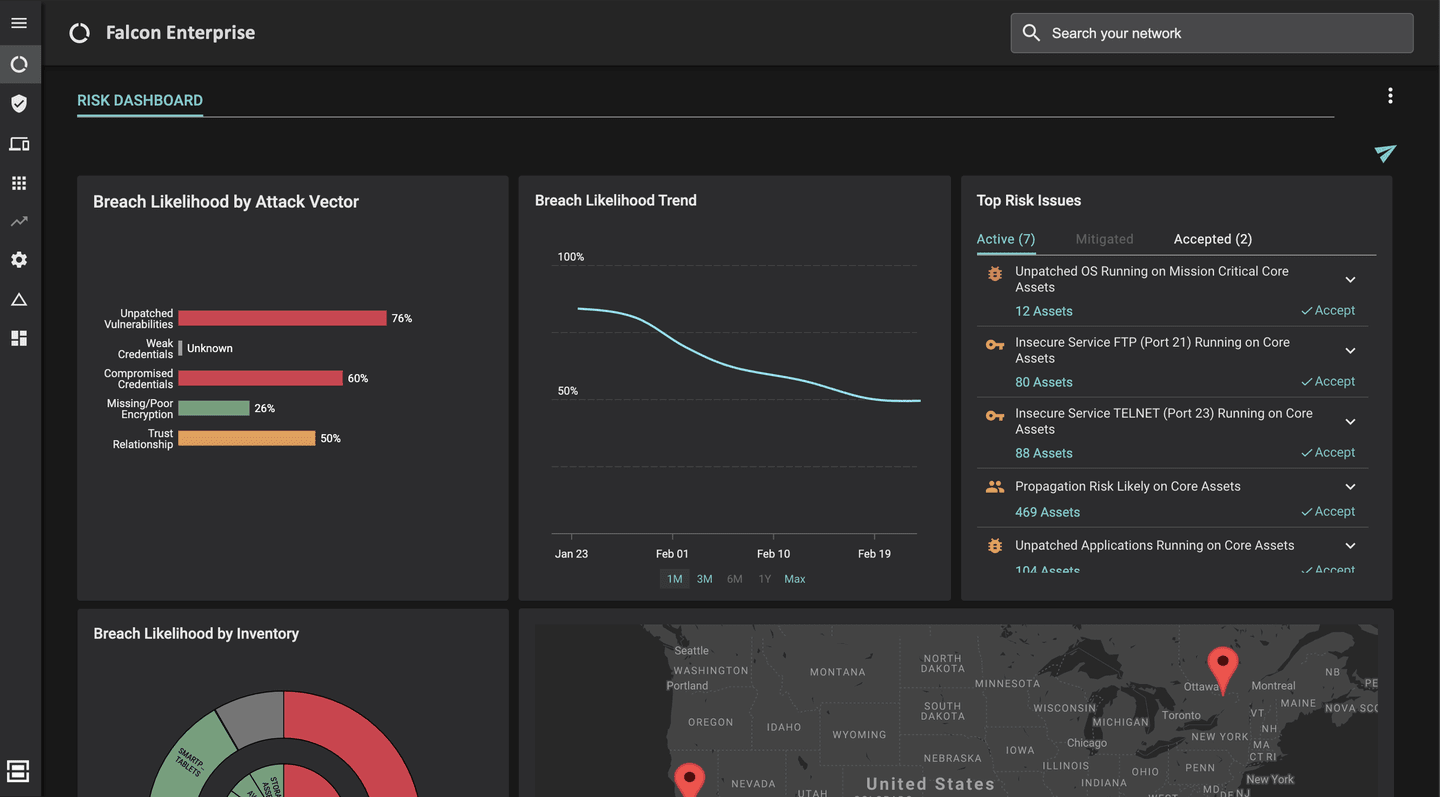 Risk dashboards
Define risk groups and assign these groups to risk owners
Give each owner a real-time risk dashboard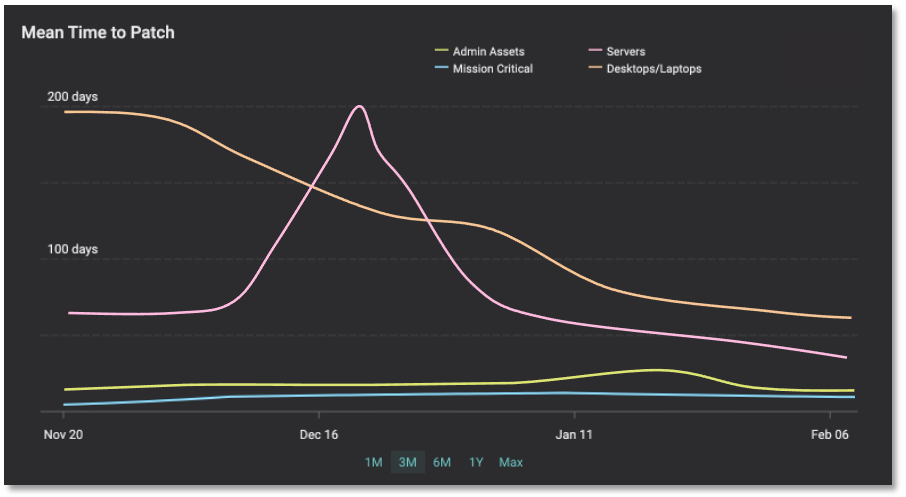 Define metrics and gamify
Define the KPIs you care about, and push these widgets to your owners' dashboards
Then scorecard and nag owners to drive improvement in your cybersecurity posture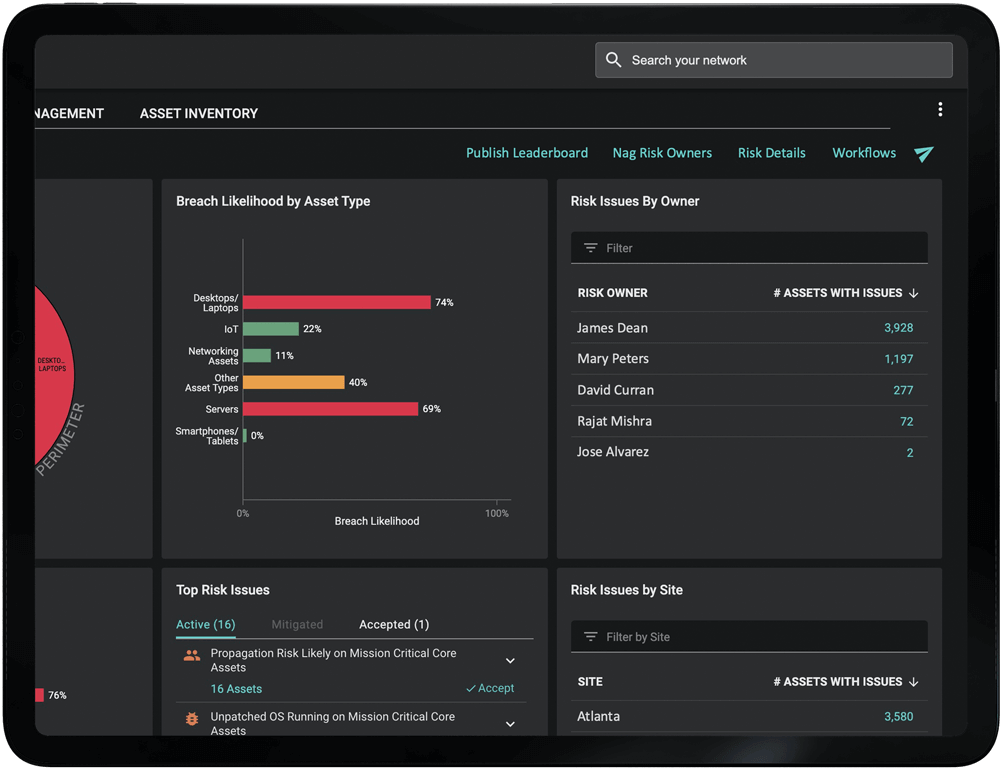 Automate Risk Mitigation
Automate vulnerability assessment, prioritization based on risk with dispatch to risk owners for automatic or supervised mitigation.