Tomorrow is Thanksgiving in the United States – a long weekend of turkey, tradition and togetherness. For most Americans, this holiday isn't just about a scrumptious meal. It's about spending time with family and friends and getting some downtime to recharge.
One of the most loved thanksgiving traditions for many is to curl up on the couch and watch movies after that heavy meal. It's one time when being a total sofa spud is acceptable.
Over the last few decades, technology has played a massive role in most of these movies. And as technology has become a thematic element, exploiting it and securing it has seen major coverage too. These movies have had a large influence on both the tech and cybersecurity industries, both as a source of inspiration and as something we can laugh about together!
Here's a list of 10 cybersecurity movies, documentaries and series you can enjoy with your family this long weekend!
1. Hot Millions (1968) :
This British caper follows Marcus Pendleton (Peter Ustinov), a con man just out of prison. After assuming the identity of a computer whiz, Pendleton lands a corporate job and starts smuggling money into fake companies he has set up throughout Europe. Meanwhile, Pendleton has fallen for the secretary, Patty (Maggie Smith). When he finds out Patty is pregnant, he escapes with her to Rio. Unfortunately, Pendleton's scheme has been uncovered, and his boss is hot on his trail.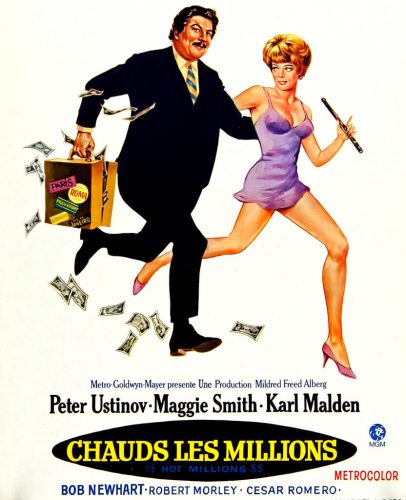 2. The Computer Wore Tennis Shoes (1969) :
Students from a cash-strapped college are in need of a computer. They convince businessman A.J. Arno (Cesar Romero) to donate one. When it needs to be repaired, student Dexter Reilly (Kurt Russell) fixes it during an electrical storm and receives a shock. Suddenly the computer's brain has fused with his, and he's a genius. Unfortunately, he also has knowledge about Arno's illegal gambling operations, which were stored in the computer. Now Dexter is a celebrity, and Arno wants him eliminated.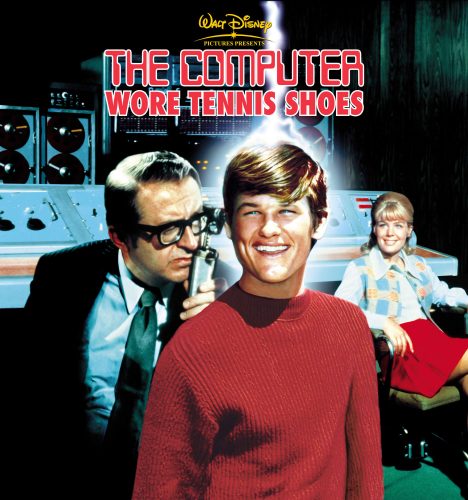 3.The Conversation (1974) :
Gene Hackman plays a surveillance expert using high-tech equipment (back in the day) to spy on a couple he fears may be in danger. Nominated for three Oscars.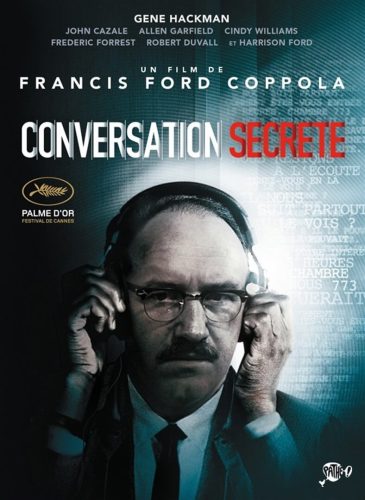 4. The Italian Job (2003) :
In this thriller, Edward Norton plays a thief who turns on his partners and steals all the gold they stole during a heist. Once he does that, they use advanced cyber security techniques to trace him down. This movie stars Mark Wahlberg, Charlize Theron and Jason Statham.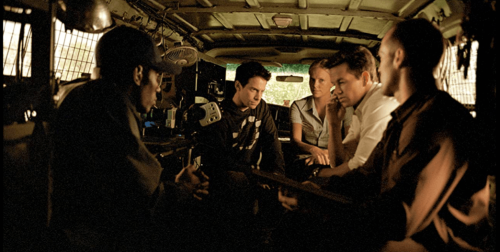 5. The Imitation Game (2014):
This Oscar-nominated movie is set during World War 2 and tells the story of a newly created British agency that recruits a mathematician to crack Germany's enigma code. This movie made the list for us as it explores the technology underlying many of today's cyber security applications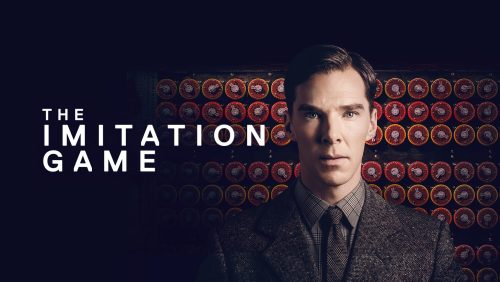 6. Cyber Crime (2019):
If you're into documentaries, this one's for you. In this documentary ten real-life cybersecurity experts discuss cyber hacking incidents. Their stories touch upon how billions of dollars are lost every year to cybercrime and how hackers steal this money and destroy people's lives and businesses.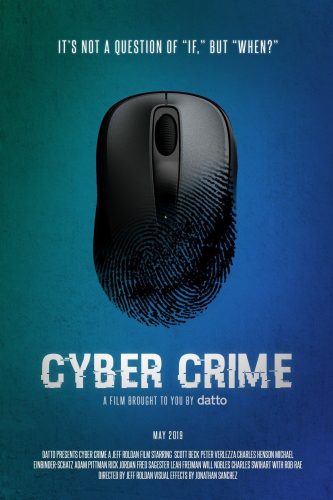 7. The Great Hack (2019):
Another one for our documentary fans. This documentary examines the Cambridge Analytica scandal through the narratives of those affected by it. The Facebook-Cambridge Analytica scandal was concerned with obtaining the personal information of millions of Facebook users for advertising and commercial purposes without their consent.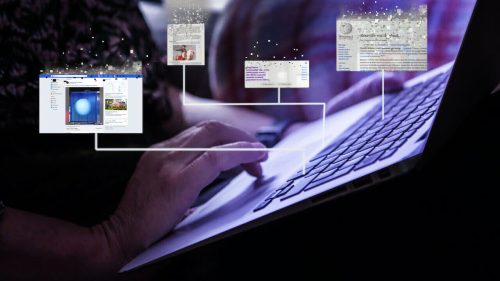 8. Citizenfour (2014):
In January 2013, filmmaker Laura Poitras was several years into the making of a film about abuses of national security in post-9/11 America when she started receiving encrypted emails from someone identifying himself as "citizen four," who was ready to blow the whistle on the massive covert surveillance programs run by the NSA and other intelligence agencies. In June 2013, she and reporter Glenn Greenwald flew to Hong Kong for the first of many meetings with the man who turned out to be Edward Snowden. She brought her camera with her. The film that resulted from this series of tense encounters is absolutely sui generis in the history of cinema: a 100% real-life thriller unfolding minute by minute before our eyes.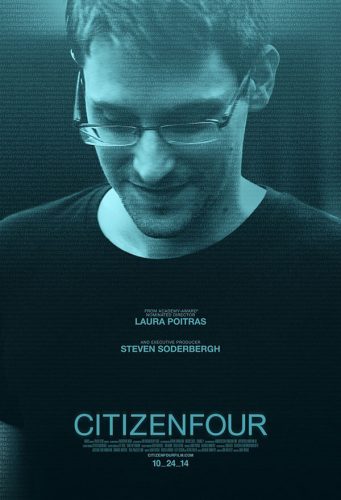 9. The Fifth Estate (2013):
This film is a fictionalized account of the founding and fallout of WikiLeaks, a website dedicated to leaking classified information while protecting anonymous sources. Though allegedly embellished in terms of historical accuracy, this film showcases how information security (or lack thereof) can be easily manipulated for personal or political gain.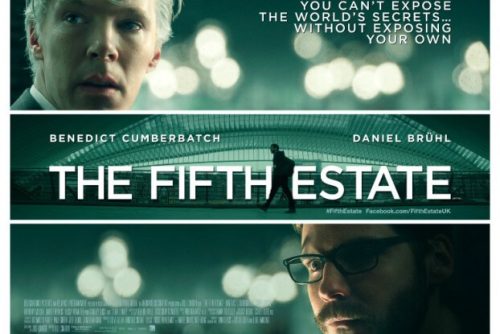 10. Mr. Robot (2015-2019):
Before his Oscar-winning turn as Freddie Mercury, Rami Malek was primarily known for portraying cyber security engineer and hacker Elliott Alderson on Mr. Robot. The show's title refers to the anarchist who recruits Alderson into a hacktivist collective that wants to cancel consumer debt by encrypting large swaths of corporate data. And while this one is a TV show, and not a movie, we felt the list wasn't complete without it.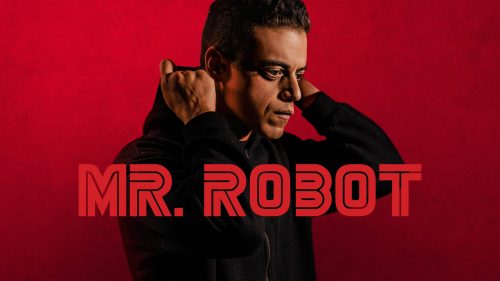 We understand that for you, cybersecurity folks, holidays aren't just holidays. The effort involved to remediate the 2020 Solarwinds and 2021 Log4j vulnerabilities isn't how you want to spend this year's holidays!
Nonetheless, you might not be able to binge these movies as you would like. So in the true spirit of thanksgiving, we at Balbix, want to thank you for everything you do to protect your organizations.
And we sure do hope you can enjoy at least some of these movies this weekend!