Balbix named a 2018 Gartner Cool Vendor See Why
Balbix BreachControl™
Protecting your massive and constantly growing attack surface is not a human scale problem anymore.
Using deep learning and other advanced artificial intelligence (AI) algorithms, BreachControl gathers comprehensive inventory and threat information to enable a broad set of vulnerability and risk management use cases.
Learn More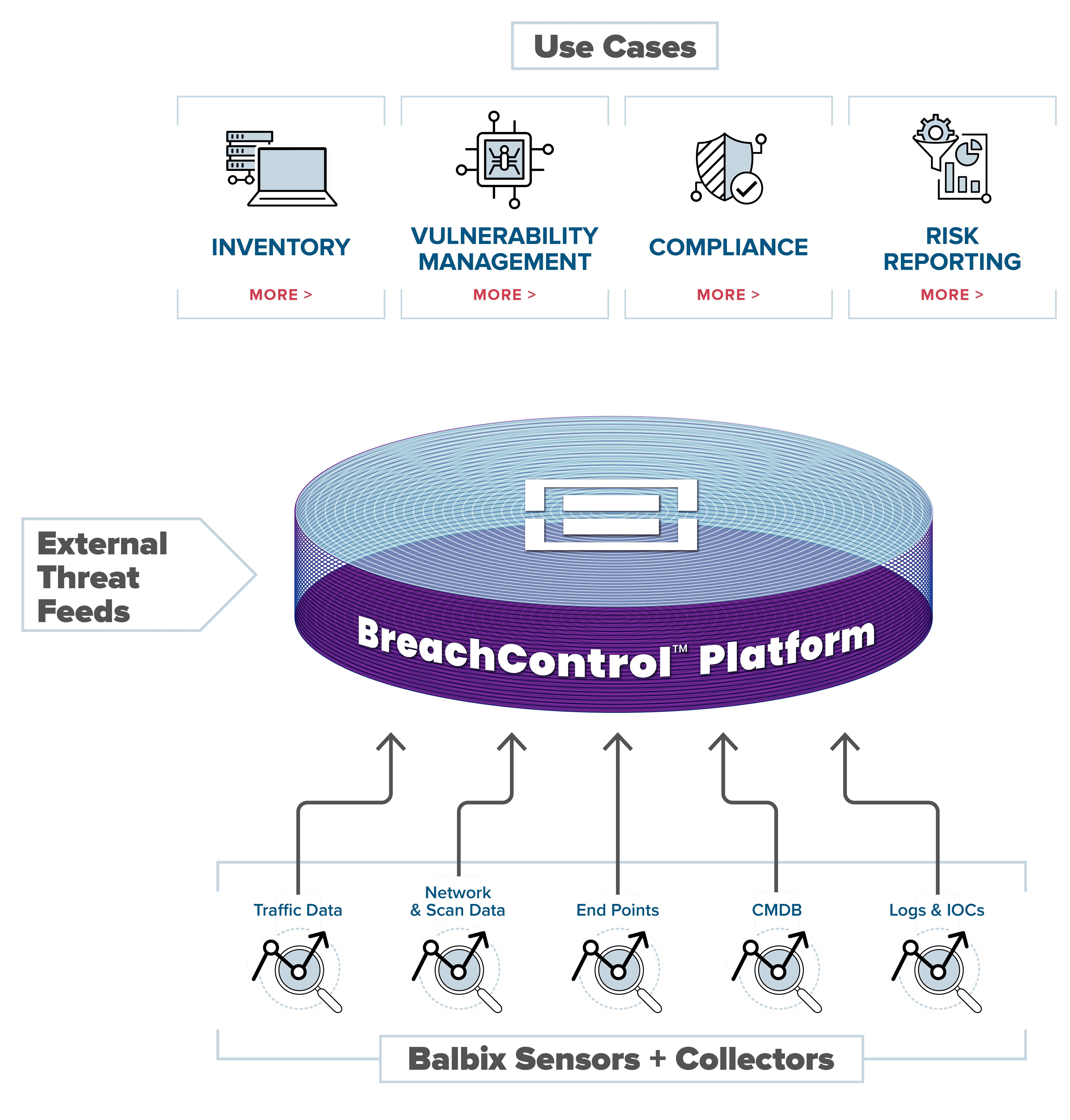 Beyond Vulnerability Management:
Breach Avoidance
Balbix helps your enterprise avoid breaches by continuously discovering your IT inventory, predicting its breach risk, and providing a prioritized list of mitigation actions + prescriptive fix recommendations.
Avoid Breaches